Broadcaster will air four times as many matches in five-year deal which keeps 3pm blackout in place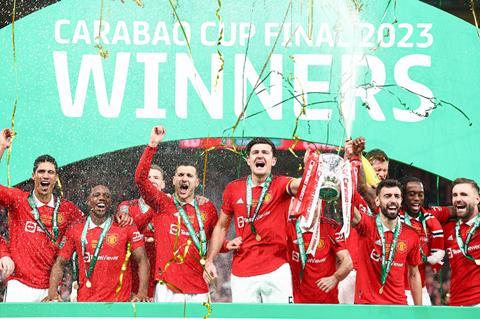 Sky Sports has tied down a five-year renewal with the EFL, promising to broadcast 1,059 games-a-season.
Running until the end of the 2028/29 season, the deal sees the broadcaster pay £895m in guaranteed payments and £40m in marketing benefits. The 1,059 games-a-season, a record number of games for any club football agreement, will be shown either through Sky Sports' linear channels, or live via a Sky Sports streaming destination available on TV and mobile devices.
This streaming destination will "effectively replace" the EFL's iFollow platform and club streaming services in the UK, and Sky Sports' EFL Red Button coverage. Despite the extra fixtures on air, the 3pm blackout will be kept in place. Domestic streaming audio services will remain alongside existing audio-visual arrangements for international audiences via iFollow and club streaming services.
The deal is a 50% increase on the value of the current rights agreement, and sees Sky provide on-air and digital support to promote EFL competitions, clubs, and community initiatives.
Minimum matches broadcast each season
- 328 Sky Bet Championship matches
- 248 Sky Bet League One matches
- 248 Sky Bet League Two matches
- All 15 Play-Off matches
- All 93 Carabao Cup matches
- All 127 EFL Trophy matches
Each League weekend fixture round will see 10 live EFL fixtures shown - five from the Championship and five from League One and League Two. Every match from the Carabao Cup and EFL Trophy will be shown.
All opening, final day, and midweek fixtures in the Sky Bet EFL will be shown live as will all games played on Bank Holidays including Easter, Boxing Day and New Year's Day alongside the matches played in Sky Bet League One & Two during international breaks.
These extra games to be broadcast come after a rights auction in which the EFL stressed that it would be open to airing every one of its 1,891 matches-a-season. This began with its request for proposals last year, which listed all matches as available to bidders. EFL chief commercial officer Ben Wright spoke to Broadcast Sport shortly in a wide-ranging interview after that announcement, revealing that the governing body was open to a wide variety of agreements, including global rights deals such as that between MLS and Apple TV+, ending the 3pm blackout, and having more than one broadcaster holding rights for different competitions.
Sky Sports was later announced as its prefered bidder, despite interest reported from DAZN, Warner Bros. Discovery, and Viaplay.
The EFL and Sky have also agreed to give more notice for TV selections, and will announce all games to be shown on TV until the FA Cup Third Round before the season begins. There is also a promise of greater parity in the number of times that clubs are selected for TV coverage
As for production, the EFL has promised to invest in production infrastructure, and Sky Sports will have a minimum of eight cameras for each game broadcast on existing channels. For matches available to stream, Sky commentary will be provided and a minimum of four cameras will be used at Championship and League One matches, and a minimum of two cameras in League Two.
EFL chief executive Trevor Birch said: "After completing an extensive tender and negotiation process, this is a landmark broadcast deal for EFL clubs, establishing the League as a premium partner with a world-renowned broadcaster in Sky Sports.
"The EFL is an iconic sports property and one of the biggest and best attended Leagues in European football. This increased investment and coverage from Sky Sports will showcase much more of our compelling match action to fans, while delivering record rights values as we seek to make our clubs sustainable at all levels.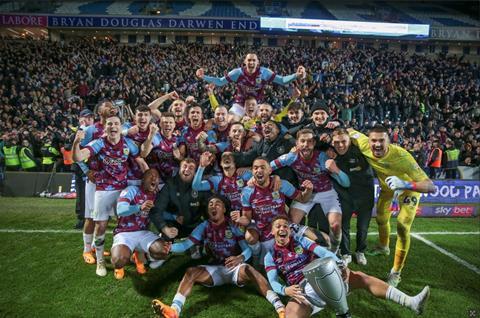 "For decades, Sky Sports has been a fantastic broadcast partner for both the EFL and English football, helping our sport grow through its sustained support, so we are delighted to announce this innovative agreement that combines the strength of an established brand with a modern streaming service for the benefit of EFL clubs, fans and Sky Sports alike.
"With some 20 million attending Sky Bet EFL matches each season and significant interest in the League at home and abroad, we look forward to growing our collective fanbase further and we'd like to thank Sky Sports for its ongoing commitment to the clubs and the communities which this investment will directly support."
Sky Sports managing director Jonathan Licht added: "This is a ground-breaking deal for Sky and our long-standing partners, the EFL. We believe that fans of all 72 league clubs will benefit with increased coverage across all the leagues and competitions. With four times as many matches than we currently offer, we will capture even more of the excitement created by this unique league – and in a way that will be immediately accessible to millions of supporters.
"This is the biggest deal in football, in terms of the number of matches being broadcast and we look forward to working with the EFL and its 72 member clubs to give fans the most entertaining viewing experience.
"Between Sky and the league, we're pleased to be able to make a commitment to fans that will ensure greater notice periods around the movement of matches for broadcast. There'll also be greater parity in the number of times clubs are selected to be live on Sky Sports.
"The EFL stands alongside our key rightsholders we have partnered with for the rest of the decade, keeping Sky Sports as the number one destination for sports fans. We thank the EFL clubs and EFL board for their support and look forward to our future together."