Sports producer to cover Eliud Kipchoge's record-breaking attempt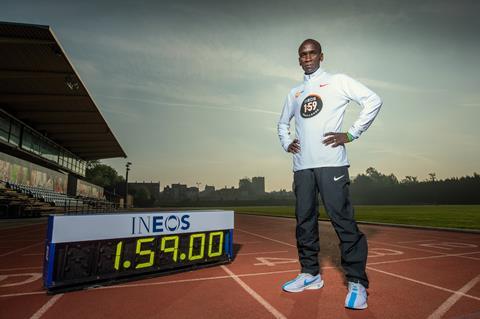 Sunset+Vine is to provide the host broadcast for marathon runner Eliud Kipchoge's attempt to break the legendary two-hour marathon barrier.
The sports production company has been selected by the INEOS 1:59 Challenge team to provide a 360-degree host broadcast, digital and distribution solution for the event.
The INEOS 1:59 Challenge is Kipchoge's second attempt to become the first person in history to run the 26.2-mile marathon distance (42.2km) in under two hours.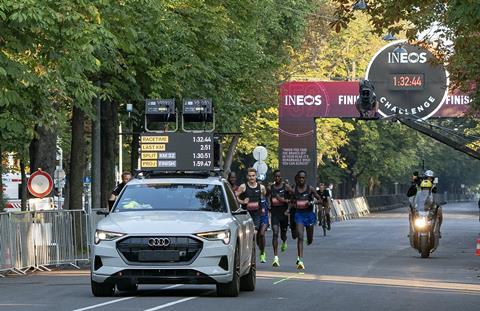 Eliud Kipchoge's previous attempt to break the two-hour barrier, in his sponsor Nike's Breaking2 project, saw him finish on the Monza race track with a time of 2 hours and 25 seconds. He now needs to improve on this by 26 seconds, or one second per mile.
The new attempt is scheduled for the morning of Saturday October 12th 2019 although a window will remain open until Sunday October 20th in case of adverse weather conditions in The Prater, Vienna, Austria.
The primary enhanced programme feed will contain links and signposts to specially-curated live second screen content and user-controlled data streams provided by a collaboration between Sunset+Vine, INEOS and Singular Live.
Sunset+Vine's distribution team is handling distribution to broadcasters and platforms. In addition, Sunset+Vine TV News will be providing a news production and distribution service both in the build-up to the Challenge and on the day itself. Sunset+Vine's digital team will also be creating content and stories for all social platforms both in the build-up and live on the day.
Andrew Preece, Executive Director, Sunset+Vine: "This is a Challenge that tests the extreme limits of human capability. As such, it's our duty to position this milestone alongside landing on the moon, breaking the four-minute mile, the sub 10 second 100 metres and sailing round the world in under 80 days.