Simon Brydon from Synamedia reveals the sports that are most likely to entice fans to seek illegal streams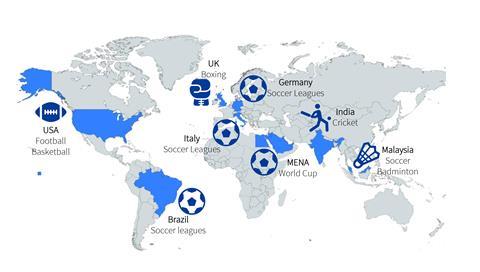 Football is the beautiful game, but it has an ugly side – as the biggest gateway to sports piracy. Almost half (48%) of fans globally who watch illegal sports streaming confess that a football game first led them to seek out pirated content.
Given its huge appeal, it's not surprising that football is so comprehensively pirated but, as our latest research 'Pirate Gateways; Assessing the sports most impacted by piracy', conducted by Ampere Analysis, reveals, it's not always a desire to watch the highest-profile events that first triggers viewers to look for an illicit source of sport.
For rights holders, broadcasters and platform owners, understanding the route into pirate sport viewing plays a vital part helping stop illegal consumption before it starts.
Profiteering pirates
The revenue of sports streaming providers is taking a thrashing from pirates – pirate streaming sports cheats are stripping the media ecosystem of an eye-watering US$28bn per year.
And fans continue to give piracy a sporting chance. A whopping 84% of respondents to our survey are watching sport illegally. Adding insult to injury, while 89% of sports fans have a pay-TV or subscription streaming service, 51% still watch pirate sports services at least once a month.
Gateway to pirate services
A 'gateway sport' is the event that first triggers a fan to seek out an illegal streaming service. From boxing to camel racing, martial arts to motorsports, it's a surprisingly diverse picture.
For football fans, turning to piracy to watch a one-off tournament often leads to a more regular pattern of illegally viewing other leagues.
38% of fans whose gateway was the FIFA World Cup and 39% the UEFA Champions League went on to watch the Premier League from a pirate source within the past 12 months.
In the UK, Premier League fans who access illicit services tend to watch very little else illegally. But those whose primary interest is in other European leagues are not only more likely to access these games from pirate streams (20-25% of them do) but they are also significantly more likely than Premier League fans to consume a much broader range of sports from illegal streamers.
But football is not always the first port for illegal streaming in UK. The research found that boxing is the biggest single trigger – one-in-five viewers of illegal sports start with boxing, closely followed by golf.
The camel train to increasing piracy
Once a consumer has tuned into piracy, they are then exposed to a vast range of sports. And when they are on the ball about how to source illegal content, particularly through social media, that first piracy trigger inevitably becomes a piracy habit - often a 'top up' alongside their primary pay TV service.
Unexpected combinations of sports drive further pirate viewing. For example, 50% of consumers who first sought out camel racing in MENA region went on to watch the FIFA World Cup illegally, while motorsport fans whose gateway sport to piracy is Formula 1 are disproportionately more likely than other viewers to go on to watch the US Open illegally.
Showing pirates the red card
Tackling sports piracy requires a painstaking, forensic, intelligence-led approach supported by a legal and regulatory framework with the muscle power to deter, detect and disrupt pirates at every point along the video distribution chain. A combination of legal and social consequences – plus the practical fear of a stream cutting out mid-game – are most likely to deter fans from watching illegal sources.
By paying close attention to how their content is being consumed illegally across the generations in every market, and adopting both protective and proactive approaches and solutions to demotivate the pirates, rights holders can help plug any leaks, tempt sports fans back to legitimate services with an appealing mix of access and payment models, and do their bit to encourage fair-play.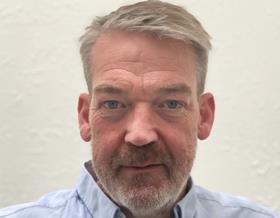 Simon Brydon is senior director, security business development – sports at Synamedia