Airing on the BBC and Sky Sports, The Hundred aims to entice a younger and more diverse audience to cricket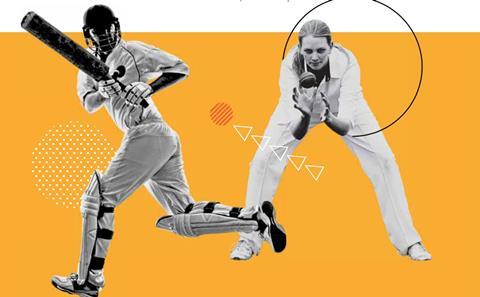 The Hundred was supposed to be launched last year, building on the success of England winning the Cricket World Cup and the spectacular Ashes final of 2019. Covid lockdowns put paid to that, but a year on, the new cricket format will finally be unveiled to the world.
Everything about the way The Hundred has been crafted and marketed pitches it as something completely different to what people would usually associate with cricket.
The concept is pretty straightforward, with none of the complexities of test cricket: there are 100 balls per side and the team with the highest score wins. Matches last two-and-a-half hours and men's and women's games are played back-to-back on the same day.
A few innovations will add to the fun, such as a 25-ball powerplay at the start, where only two fielders are allowed outside the ring of play. There's also a two-and-a-half minute timeout option for the bowling side, during which the coach can walk on to the field of play to discuss tactics.
The Hundred has been devised to entice a younger and more diverse audience to cricket. The website promoting it has big, bold typography, with fast-paced videos that use flashy graphics showing a young, family-oriented, diverse audience appearing to have lots of fun watching the action. Its tagline is 'Everyone is welcome'. The pricing is inclusive too, with adult tickets starting at £10 and kids under five attending for free.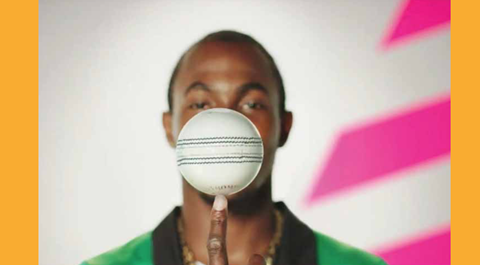 GENERATION GAME
The Hundred launches on 21 July and will be broadcast on Sky Sports and the BBC across the five weeks of the tournament. Sky is showing all games live on dedicated channel Sky Sports The Hundred, with its coverage including the build-up, live action and post-match analysis. All women's matches and a significant number of men's games will also be streamed live for free on the Sky Sports Cricket YouTube channel. Meanwhile, the BBC is showing a selection of live games, bringing live cricket back onto free-to-air TV.
Sky Sports director of cricket Bryan Henderson tells Broadcast Sport: "The sport of cricket has a slight demographics problem. The people who go to test matches and the people who watch Sky's coverage are predominantly male, white, ABC1 and in their mid-to-late 50s. That's all fine but, ultimately, as you look to the future, you have to try to shift those demographics a little bit, otherwise the sport is going to have a problem. The whole point of The Hundred is to take a fantastic sport to the masses."
Sky has created a five-tier strategy for how it covers The Hundred. The first tier is called 'Cricket is for Everybody'. Henderson explains: "We're making the tournament more accessible – some games are going to be on the Sky Sports Cricket YouTube channel and all the women's games are going to be available free to view. And within our coverage will be constant links to participation – the most important thing we can do is encourage more boys and girls to pick up a bat and ball."
The second pillar is 'Sports-led entertainment'. Henderson says: "This ensures the event and broadcast are interlinked, so if there's a new batter coming out and there are pyrotechnics going off, we're not going to be on an ad break. In the simplest of terms, it's making sure we're ready to go when the event is ready to go. We also have a new pod – which is like a fancy ice-cream van we put on the boundary – and we will commentate and present from there. It's about being right in the middle of the event rather than in a comms box behind glass in a separate building."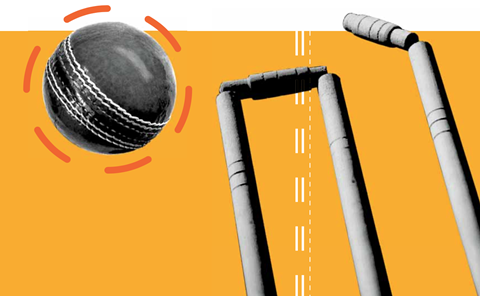 The third pillar is called 'Who's Winning?' As Henderson explains: "Quite often people don't necessarily understand what's going on in cricket, and who's winning. We're going to try to tell that story through an algorithm, and display this as a graphic on screen. In the first innings, it's how many runs have been scored off how many balls faced. In the second innings, it's how many runs you need to win off how many balls left."
He adds: "There's going to be a shift in the analysis – this is not about real technical stuff, it's about player storytelling. It's still elite cricket, but we don't want to block people from enjoying it by getting too technical."
The fourth pillar is called 'Closer to the Players', which builds on the player storytelling. Henderson says this will be based on "some new, world-first broadcast technology".
"The early stuff I've seen blows your mind and is really exciting," he adds.
The final pillar, 'Force for Good', is about diversity and inclusion. "Our commitment is that our talent line-up is going to be 50% minority ethnic, and there will be gender parity throughout the whole tournament," says Henderson. "It's batters, not batsmen. This pillar is also about sustainability – we're tuned into Sky Zero [Sky's initiative to be net zero carbon by 2030] and our broadcasts will be remote and Bafta Albert certified."
Sky is the host broadcaster of The Hundred, with the BBC picking up the 'key games' to show live, in a simulcast with Sky. BBC Sport lead executive Stephen Lyle says: "We'll be covering the opening matches and then one match per round. We'll then cover the eliminators round, which is effectively like a semi-final, and then the finals day as well.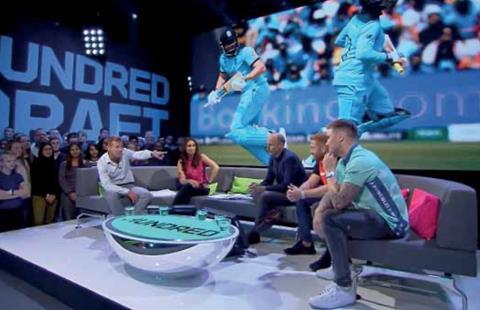 "You'll get the full story of The Hundred on the BBC. If you want to watch all the live games, Sky is doing that, but you can follow the competition live and watch all the biggest matches across the BBC this summer."
The BBC's approach to The Hundred will bring the entertainment aspect of the format to the fore, putting it on the same footing as the game itself. Lyle says: "It's all about presenting a show to the audience. We all know what a conventional live sport programme is like, and we also know what the ebb and flow of an entertainment show is. What we're trying to do is a hybrid of the two. We really are after that holy grail of sport as entertainment."
He concludes: "What's not to like about top-quality cricket played in a slightly more digestible, quicker format? It will bring even more athleticism, even more risky, daring play, and more innovation from the players. It should be really exciting and something that's a bit different and will introduce people to cricket. It's a great opportunity for cricket to go out and grab some more converts, and particularly young converts and families. Anyone who's a cricket fan, or a sports fan, who is not even a teeny bit excited about The Hundred, I just don't believe them."