BT Sport's Matt Stagg explains the role of private networks in enabling 5G broadcasts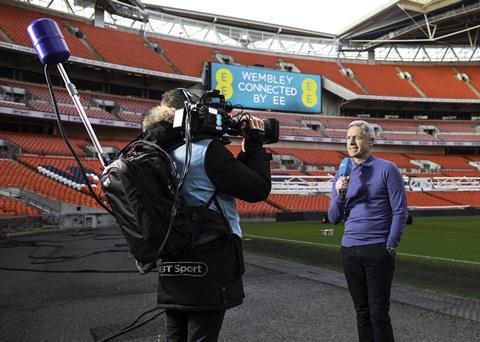 For many years we've been talking about how the broadcast industry has one of the most well-defined use cases for 5G. The requirements are simple. We need a solution that addresses the limitations of 4G, which means guaranteed uplink bandwidth, high availability, low latency and most importantly, a service wrap underpinning the entire solution.
You can imagine a broadcaster accessing a portal, inputting a location with bandwidth and latency requirements that they need. The Mobile Network Operator (MNO) would then provide the connectivity, very similar to how some satellite operators work.
This type of service needs very advanced features such as network slicing and rapid orchestration, which is a long way off and dependant on MNOs seeing a positive business case for developing them.
These features will no doubt be developed in the longer term, not least because they are also needed to support other industries such as healthcare, automotive, and manufacturing. However, the broadcast industry wants to move faster and the answer to that may lie in Private 5G Networks, commonly known as Non-Public Networks (NPNs).
Private networks are secure, dedicated networks, physically and logically isolated from the public network we all use for our smartphones. This gives the broadcaster the ability to configure and operate them however they want. Our bandwidth requirements are diametrically opposed to how public networks are configured as we need maximum uplink capacity and not downlink as we are sending images from the cameras not receiving them.
The availability of shared spectrum will democratise 5G private networks as it gives access to spectrum for non-MNOs, which enables companies to self-build. There is another global initiative called Open Radio Access Network (O-RAN), a concept based on interoperability and standardisation of Radio Access Networks (RAN) elements including a unified interconnection standard. This enables other manufacturers to develop equipment whereas previously this has been the sole domain of multinational telco vendors.
A good example of where private networks would be beneficial are large traveling sports events, such as top-tier motorsports. These are very complex operations that have to move countries every few weeks. If the host broadcaster wants to use 5G they need to have a commercial, technical and service relationship with multiple MNOs across multiple territories. It's highly likely that the solutions will be implemented differently and require a great deal of configuration. With a self-build private network, the only thing that needs to be negotiated is access to localised spectrum.
One really exciting advancement in 5G technology is the ability to deploy Multi-Access Edge Computing (MEC). This allows you to co-locate compute power at the edge of the network much closer to the end equipment. This further reduces the latency and enables new opportunities in on-site production as well as new immersive experiences for audiences at the event.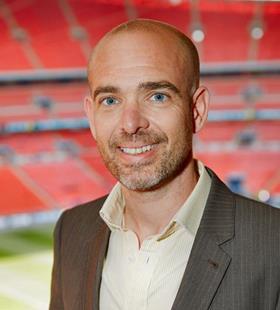 Another area of interest is the opportunity to combine private networks with Low Earth Orbit (LEO) Satellites. As we see broadcast equipment migrate towards 5G, there will be certain productions that do not have suitable backhaul to get from the private network back to the production hub. Compared to traditional geostationary satellites, LEOs promise lower latency and higher throughput so could be a viable solution in the future
We are still at the trial phase of using 5G for broadcasting, however there's no doubt that NPNs combined with MEC and other MNO provided solutions will completely revolutionise the capture, production, and distribution of live sport, allowing us to bring the fans even closer to the heart of sport.
Matt Stagg is mobile strategy director at BT Sport