The Rise-Up programme aims to inspire children to consider a career in broadcast, in tech and engineering roles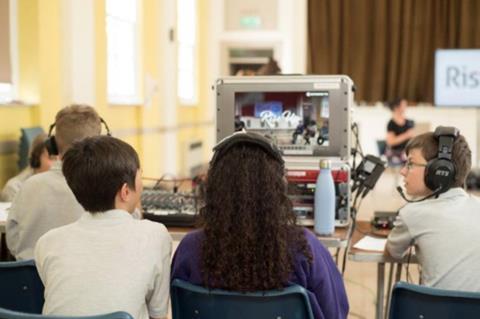 BT Sport has teamed up with Rise – an advocate group for gender diversity – to launch new schools outreach programme, Rise-Up.
The aim of Rise-Up is to "inspire and educate children about engineering and technology opportunities in the broadcast, media, and entertainment industries," says Rise.
The organisation has been working with universities and industry partners over the last 12 months to try to address the shortfall in talent entering the broadcast technology sector, specifically in engineering and technical operational roles.
Rise found universities struggling to recruit both male and female talent in broadcast engineering related courses.
Armed with this knowledge, Rise organised a roundtable discussion with BT Sport, Sky, dB Broadcast, EMS Technical Personnel and the BBC to look at barriers to entry, and what the industry can do to address this. One recommendation was to specifically target primary and secondary schools to increase awareness of engineering and technical roles as potential career paths.
This led to the birth of Rise-Up, which will host school workshops throughout the UK to try to inspire children to consider a broadcast engineering apprenticeship or degree, when they reach this level.
So far, Rise-Up has commitment from industry partners BT Sport, Sky, dB Broadcast, EMS Personnel, IABM and the DPP.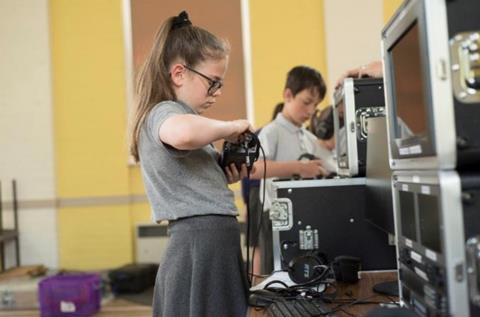 The first practical application of the programme happened earlier this year when BT Sport Chief Engineer, Andy Beale, ran a one-day test workshop in a primary school near Reading. The workshop was aligned closely to the stage 3 STEM curriculum and gave students the chance to build a studio and record the Rise-Up quiz show.
Rise believe the test workshop "demonstrated clearly that this type of workshop could have a real impact and encourage students to consider a career in the broadcast technology sector."
Rise director Carrie Wootten said: "In order to fully achieve a gender-balanced workforce and ensure more broadly there is a pipeline of diverse talent coming into the industry, we believe this work needs to be undertaken. This programme will only be successful if there is a collective effort from across the industry and we're actively looking for more industry partners to commit to this vision of encouraging a new generation of talent to enter the sector."
Beale added: "Since its launch in 2013, BT Sport is proud to have used the power of sport to change lives through several charitable and industry initiatives. These include The Supporters Club which has supported thousands of youngsters into employment and training. Today's announcement builds on this commitment, while also deepening our commitment to the local community in which we are based."