Biopic of football star and sports presenter is latest doc from BT Sport Films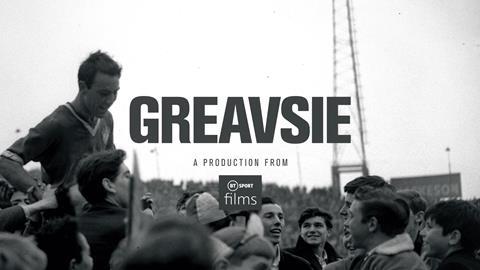 BT Sport has greenlit a documentary about legendary footballer and sports presenter Jimmy Greaves.
Produced inhouse, Greavsie is the latest in the BT Sport Films series, and will premiere on BT Sport 2 on February 18.
Greaves played for Chelsea in the 1950s and became a teenage superstar - scoring 124 league goals in 157 games. Frustrated by Chelsea's inconsistency and the maximum wage, he then moved to AC Milan in Italy.
After a disappointing spell at Milan, Greaves returned to Tottenham for a club-record fee. Between 1962 and 1965, Greaves scored 101 league goals in 123 games. He made the 1966 World Cup squad and started the first three games, but injury against France put him out of the quarter-final against Argentina, with Sir Geoff Hurst taking his place.
Greaves spent much of the 1970s battling alcoholism, eventually working for ATV in the Midlands and on the panel for the 1982 World Cup. In 1985 he was paired with former Liverpool footballer Ian St John for ITV's hit sports show Saint and Greavsie.
In 2015 Greaves suffered a severe stroke, leaving him wheelchair bound and with speech difficulties.
The film features archive and interviews with Harry Redknapp, Sir Geoff Hurst, Ian St John, Denis Law, George Cohen, Cliff Jones, Pat Jennings, Gary Lineker, Glenn Hoddle, Barry Davies, John Sillett, Alan Mullery, Ron Harris, Steve Perryman, Jimmy Tarbuck, Rio Ferdinand, several members of Jimmy's family.
Recent BT Sport Films include Manchester United doc Too Good to Go Down and Two Tribes, about Liverpool and Everton.