Champions League and Europa League finals to air free of charge for UK viewers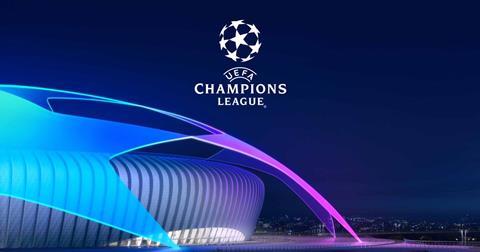 BT is making the UEFA Champions League and Europa League finals available to watch for free to viewers in the UK
Both finals will be available for free on www.btsport.com/final, on the BT Sport YouTube channel www.youtube.com/btsport and via the BT Sport App for small and large devices including Xbox One, Samsung Smart TV and Apple TV and on Virgin channel 532.
The move is bound to drive a huge increase in viewing figures for BT's pay-TV sports channels, allowing millions of potential customers to sample the service.
The Europa League final sees London rivals Arsenal and Chelsea head to Baku, Azerbaijan, while Liverpool and Tottenham Hotspur will clash in the Champions League final in Madrid.
Live coverage of the Europa League final will start at 6.30pm on Wednesday 29th May on BT Sport 2 and BT Sport 4K UHD, hosted by Jake Humphrey and the team including Martin Keown, Cesc Fabregas and Eidur Gudjohnsen.
Coverage of the Champions League Final will begin at 6pm on Saturday 1st June on BT Sport 2 and BT Sport 4K UHD, hosted by Gary Lineker and the team including Rio Ferdinand, Frank Lampard, Glenn Hoddle, Jermaine Jenas, Michael Owen and Steve McManaman.
Marc Allera, CEO of BT's Consumer brands, said: "We want to make BT a company that exceeds our customers' expectations and does a brilliant job for the country. With both European finals being all-British affairs, we're going to make them easier to watch for everyone in the UK than ever before as well as being the best-connected football viewing experience our customers have ever had."
BT Sport App viewers will also be able to watch the finals in VR360 on a mobile or tablet, and they will be able to choose between a VR360 produced programme with co -commentary from Spencer Owen aka Spencer FC, or select their own camera viewpoint.
Ahead of the launch of 4K HDR later this year BT Sport will make the Champions League final available in HD High Dynamic Range (HDR) on the BT Sport App for BT Sport customers. For more details on the 4K HDR launch, see separate story - https://www.broadcastnow.co.uk/broadcasting/bt-sport-unveils-worlds-first-hdr-streaming-service/5139787.article