Broadcaster is to sub-licence the matches from Premier Sports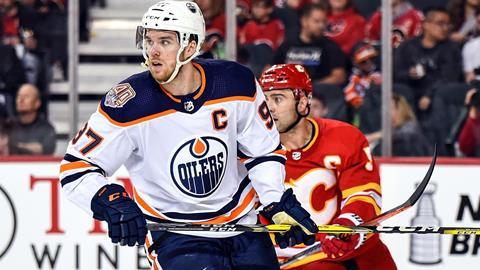 BT Sport has picked up the rights to the National Hockey League (NHL) and will now show two live games each week.
The broadcaster says it will air a game most weekends during 'UK primetime hours'. It will also broadcast Stanley Cup finals and the All-Star Game.
The NHL is made up of 24 teams in the USA and seven in Canada. BT Sport's coverage of the NHL adds to its existing US sports, including Major League Baseball (MLB) and its college sports line up.
Rights for the NHL games have been sub-licenced from Premier Sports, which will continue to air live matches.
NHL coverage on BT Sport includes:
19/01/2020
Boston Bruins @ Pittsburgh Penguins
17:30
BT Sport ESPN
20/01/2020
Detroit Red Wings @ Colorado Avalanche
20:00
BT Sport ESPN
21/01/2020
Vegas Golden Knights @ Boston Bruins
00:00
BT Sport 1
28/01/2020
St. Louis Blues @ Calgary Flames
02:00
BT Sport 1
02/02/2020
Pittsburgh Penguins @ Washington Capitals
17:30
BT Sport 2