Our pick of the best panels, presentations and keynotes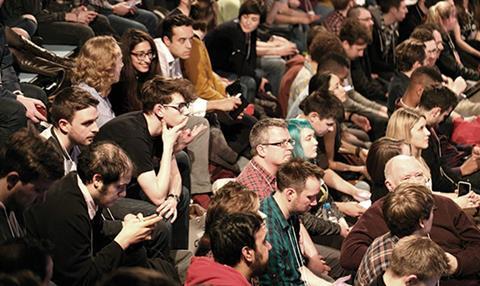 Tuesday 23 February
An immersive experience: virtual reality
With virtual reality set to be one of the broadcast trade show themes of 2016, find out what opportunities the media offers for broadcasters and brands with Warner Bros TV UK group head of digital Martin Trickey and Hachette brand development director Damian Horner.
13.45-14.15 Post Production & Workflow Theatre
Eurovision 2016: what could go wrong?
Stockholm hosts The Eurovision Song Contest in May, and technical director Ola Melzig will explain how he is designing, rigging and plans to mix the visuals for one of the most-viewed live broadcasts.
14.00-14.40 AV & Live Theatre
VFX keynote: from Montreal with love
2015 Best Picture Academy Award winner Birdman was composed by director Alejandro González Iñárritu by stitching together individual takes to form extended single sequences.
The film's executive VFX producer Jordan Soles, of Montreal-based Rodeo FX, will give the BVE audience a taste of the digital manipulation this involved and talk about the future of VFX from his experience gained on Fantastic Four, The Walk, Tomorrowland, Furious 7 and 17 episodes of Game Of Thrones.
16.20-17.00 The Screen @BVE
The latest insights in grading technology
Production of premium UHD programming will likely require treatment for high dynamic range (HDR) to display a fuller range of colour and contrast. Colourists from Kroma Post, Onsight and MPC explain what works in HDR post.
15.20-16.10 Post Production & Workflow Theatre
Wednesday 24 february
Taking 4k andUHD from test to delivery
There's consensus that resolution alone will not create the best-looking image, but are there compromises when producing a 4K or UHD programme spec? An expert panel will discuss taking UHD from test to delivery. The panel includes Company 3 head of technology John Quartel, Molinare chief technology officer Richard Wilding, Onsight post-production supervisor Rik Tester and Envy post-production supervisor Jai Cave.
10.45-11.30 Post Production & Workflow Theatre
Interview with Glenn Freemantle
Sound designers don't come more highly regarded than Glenn Freemantle, the Brit who won Best Sound Editing Academy Award for Gravity. His 130-plus credits also include Danny Boyle's lauded Steve Jobs and the forthcoming The Legend Of Tarzan. He will provide an unmissable insight into his craft.
12.10-12.40 The Screen @BVE
The DPP guide to 2016
More than 8,000 programmes in the UK have been delivered as files since the introduction of the AS-11 standard and guided by the work of the Digital Production Partnership (DPP).
Managing director Mark Harrison will provide an update on the DPP's progress and what it is exploring next.
12.30-13.10 Post Production & Workflow Theatre
Amwa incubator: IP interoperability
Confused about the status of IP networking standards? Let the Advanced Media Workflow Association (AMWA) be your guide as Peter Brightwell, head of AMWA's Network Media Incubator – which drafted the recommendation to use TR-03 as a next step from SMPTE standard 2022-6 – answers your questions.
12:50-13:20 The Screen @BVE
Keynote interview: Kevin Macdonald
From Academy Award-winning documentary One Day In September and the Bafta-winning Touching The Void to Life In A Day, Kevin Macdonald is established as a world-leading film-maker. The director and producer also created the hit features State Of Play and The Last King Of Scotland, and recently adapted Stephen King's time-travelling political drama 11.22.62 into a mini-series.
15.50-16.20 The Screen @BVE
Thursday 25 February
Lighting on the run
DoP Jonathan Harrison explains how the latest LED lighting tools can make your run-and-gun shooting experience fast, efficient and high-quality.
11.45-12.15 Cinematography & Lighting Theatre
Opening pandora's storage box
With mushrooming data volumes and demands to sweat every drop of revenue from content, the ability to store, locate and retrieve material has real value. But how do you navigate the blizzard of options available, from shared storage to the cloud? Guidance and tips on asset management from Deluxe's Ian Beushaw and ITV's Tim davis.
13.00-13:50 Post Production & Workflow Theatre
Delivering successful fixed rig post
With mind-boggling shooting ratios and complex workflows, fixed-rig productions can be testing for production and post alike. Twofour head of facilities Rick Horne discusses the challenges of working on a show like the Educating strand.
10.45-11.15 Post Production & Workflow Theatre
BVE takes place 23-25 February at Excel, London