SUNDAY: Channel enjoys biggest daytime share since 2012 Paralympics as nail-biting final draws a cumulative peak of 8.3m across C4 and Sky
Cricket World Cup Final (Channel 4) 4.45pm-8.15pm
2.5m (13.7%)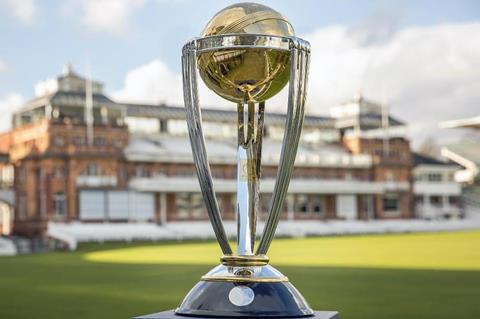 Live cricket went free-to-air on C4 for the first time since 2005 as the latter stages of England's World Cup run-off with New Zealand peaked with 4.8m (23.2%) at 7.25pm on C4, as England ran out victorious in one of the most epic sporting conclusions in recent memory.
Only The Great British Bake Off, its celebrity version and Gogglebox have delivered bigger audiences to C4 so far this year.
The top-rated - Celebrity Bake Off - cooked up 3.5m (17.4%) but peaked with the lower 4m (20.3%), making last night's peak likely to be the top of the year so far.
Share for all age demographics was up for C4's coverage, with 16-24s more-than tripling to 16.4% (150,000), according to Barb data from overnights.tv
C4's overall share for the day was 11.5% - its biggest since the 2012 Paralympics and double its 6% Sunday average.
Overall viewing of the final was above the 4m mark, as 2.5m (13.7%) tuned in on C4, 550,000 (4.7%) on Sky Sports Main Event, 520,000 (4.5%) on Sky Sports Cricket and 400,000 (3.4%) on Sky 1.
The three Sky channels were watched by a peak of 3.5m.
The morning's coverage was viewed by 1.2m (16.9%) on C4 between 9am and 1.10pm before the evening's highlights package picked up 700,000 (6.9%) from 10.25pm-11.30pm.
The mid-section of C4's coverage switched to More 4, where it averaged 936,000 (7.2%) from 1pm to 4.30pm.
Sandwiched between C4's cricket coverage was the channel's live broadcast of the British F1 Grand Prix, which brought in 1.8m (13%), a drop of 1m on last year's 2.8m (28.3%) as that fixture was not up against the Wimbledon final.
Lewis Hamilton's winning race peaked with 2.8m on C4, which swelled to 3.7m once Sky Sports F1's figures are factored in.
BBC1's Wimbledon final peaked above the 10m (10.2m/49.2%) mark as the similarly epic battle between Roger Federer and Novak Djokovic reached its dramatic conclusion after five hours, with Djokovic running out winner.
The coverage, which ran from 1.50pm-7.35pm, picked up a 6m (37.2%) average, was way ahead of last year's much-shorter contest between Djokovic and Kevin Anderson that served to 3.7m (37.9%), while the previous year entertained 4.4m (35.2%).
9pm
In peak-time, Poldark returned for a final series on BBC1 with 4.6m (22.7%) tuning in from 9pm, more than double the 1.8m (8.9%) watching Beecham House on ITV opposite. This was bang in line with Mammoth Screen's previous series opener of 4.7m (22.7%) in June last year.
BBC2's Louis Theroux: Surviving America's Most Hated Family attracted 1.4m (7.2%), ahead of the 1.1m (6.2%) who watched his previous doc Mothers on the Edge in the same slot in May.