Channel 4 has picked the second window rights to controversial US prison series 60 Days In.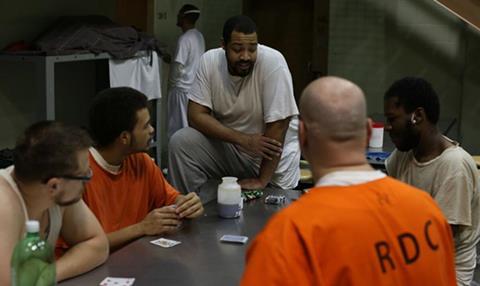 The broadcaster has acquired the 12-part show from A+E Networks and will begin to air it on Thursday 17 November.
The show, which was originally commissioned by US cable network A&E, follows six innocent people who spend 60 days in Clark County jail in Jeffersonville, Indiana, to expose what really happens behind bars.
It is produced by Lucky 8, the US indie set up by former Nat Geo exec Kimberly Woodard, which has secured a second series of the show.
60 Days In aired earlier this year in the UK on Crime & Investigation, where it averaged a consolidated audience of 110,000 (0.7%), more than five times the channels 19,000 (0.1%) slot average.
It is the latest A+E Networks-owned show to find a free-to-air window in the UK after airing on the company's pay channels – Channel 5 airs History's Ice Road Truckers.
Earlier this year, Pulse Films optioned the UK rights to the format with Emma Cooper pitching the project to UK broadcasters. However, it's understood that difficulties getting access to British prisons has held up its development.
Crime & Investigation director of programming Koulla Anastasi said: "The show was a huge hit for C+I when it launched in April this year - one of our biggest ever - and our audiences are currently enjoying season two every Wednesday.
Channel 4 launching with series one is great news for the franchise, opening it up to a whole new audience; I'm sure we will see an increase in the appetite for the show - it's high quality, compelling and provocative. We are experts in true crime at CI so as bigger channels continue to explore the genre, it can only broaden audience appeal and benefit us in the long run."
In the US, the decision to allow cameras into the jail was made by local sheriff Jamey Noel but in the UK, prisons are run by the Home Office, making securing access trickier for a local adaptation.