A lack of standardisation has made delivering content to online audiences a frustrating experience that is "hard work" and "expensive", according to Channel 4 chief technology officer Orpheus Warr.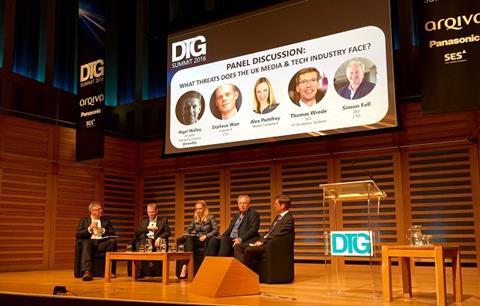 C4's digital video service All 4 must support 13 different metadata formats, six different application development languages, 10 different app stores and six types of digital rights management (DRM).
And across the different devices C4 addresses it has to support a further 60 different combinations of DRM, streaming and download video formats.
"I feel like 10 years into this journey we should probably be in a better place," Warr said.
Speaking during a panel discussion about the threats faced by the UK media and technology industry at the DTG Summit, Warr said consumer expected to being able to access content whenever and wherever they want.
"The complexity of publishing video online is almost a direct factor of the number of platforms that you are choosing to get on to," he said.
"Each one has its own proprietary way of doing things. For our owned and operated platforms for All 4 the picture is slightly better; we own the user experience and the metadata that we want to put into that user experience and we have an opportunity therefore to build unified back-end systems and we can serve those platforms in a particular way.
"But even so, there are significant factors that make it much harder than it could be, or should be, at this moment in time."
Warr said that while the situation is improving slightly, there was still much to be done.
"HbbTV (Hybrid Broadcast Broadband TV) and Freeview Play for example are doing a great job of trying to find some standardisation around a platform that we can all get behind and back, but that is a bit of a glimmer in the darkness because the rest of the ecosystem is still hugely fragmented.
"For every different area that we want to address we need different developers, designers, and we have to worry about app store rules and guidelines and whether or not the latest firmware upgrade is going to break the application we released the week before.
"There is no real opportunity to build economies of scale. My frustration as a content publisher is that this isn't differentiating for us, nor is it giving us a new share of the market. It's just really hard work and expensive."