OB company creates cost-effective alternative to a full OB setup for Vitality road races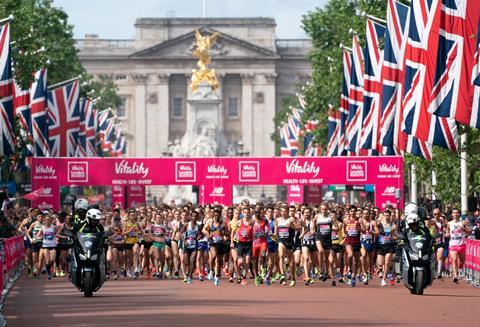 Surrey-based "small and young" outside broadcast company Over Exposed (working alongside production company Input Media) covered the Vitality Westminster Mile and Vitality London 10K for BBC Red Button, the BBC website, Facebook and Twitter last weekend, using a 'cost-effective' combination of fibre delivery and 4G networking.
The OB supplier, which has been operating for five years, says this was a "pretty unusual way of covering an OB".
Over Exposed co-founder Russell Martin explained to Broadcast Sport: "We were approached by event organiser London Marathon Events to find a cost-effective way to broadcast and live stream the two races over the bank holiday weekend."
"People have covered marathons for years using conventional methods and we made it our mission to find an affordable yet reliable alternative."
The company combined two approaches - sending feeds from six cameras from its truck over a fibre line to a central gallery at Input Media - and sending footage over 4G to a remote production gallery at Input Media.
Footage from three motorbike tracking cameras on electric motorbikes (to ensure good quality sound of the runners) along with a single ENG unit with presenters, were all sent back to Input Media over 4G bonded cellular encoders with high gain antennas.
Over Exposed utilised a full talkback matrix to link the on-site cameras and production vehicle to Input Media's central gallery together for "easy communication."