US network CBS made headlines in October when it revealed it is developing a live-action reality show around Candy Crush – the strangely addictive mobile game with more than 2 billion users.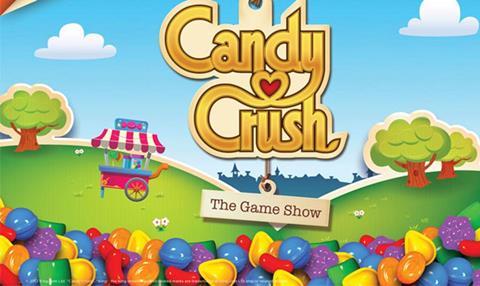 CANDY CRUSH
Distributor Lionsgate
Producers Pulse Creative; Lionsgate Television; King Ltd; CBS Television Studios
Length 10 x 60 minutes
Broadcaster CBS (US)
Candy Crush has scored a Sunday 9pm slot on CBS, with a premiere slated for 9 July following a Big Brother lead-in.
The series was created by Wipeout mastermind Matt Kunitz, who produces via his deal with Lionsgate, which owns the TV rights to Candy Crush.
"What's exciting about this show for me as a producer is that, normally, when we release a new show we have to educate the audience about what it is," Kunitz tells Broadcast.
"But this is such a massive global brand that you don't have to do that – most people tuning in will have played or watched someone play it, so they'll have an understanding of the game."
Each episode will feature four teams of two playing the match game on two 20 ft x 30 ft touch screens. Teams have to scale the wall to make swipes and match candies.
Kunitz explains: "Your partner has a joystick and you might be in a harness being moved up and down the board.
Or perhaps both of you are in a traditional window-washing machine, and you're both controlling that machine around the wall."
There is also a 30 ft 'candy ladder' that a player will ride as they are shifted left and right by their partner. The team with the most points in each episode will win $100,000 (£80,000) and CBS will distribute $1m (£800,000) over the course of the series.
Asked what the biggest production challenge has been, Kunitz is quick to point to the technology.
"We really had to invent this size of wall. You can go into an airport and see touch-sensitive boards that maybe you can swipe, or you sometimes see it being done on CNN, but those boards don't know the difference between your hand or elbow – or your butt, if you were sliding down the board."
In order for the wall to recognise only hands being used to swipe digital candy, the monitors were fitted with hundreds of advanced cameras tracking players' fingers. "We spent more than $2m [£1.6m] just on the technology on this one season," says Kunitz.
Visually stimulating
The reality veteran is hoping the sheer size of the colourful walls will crush contenders in the reality landscape, with NBC's 5 Gold Rings another show using an interactive game board.
"The size and scope of what you're seeing on TV is going to look significantly different.
With so much choice on TV, you want something that will be visually stimulating," he says. "When I did Fear Factor, I'd hear that people would be sitting at home holding their breath when we did an underwater gag. We've designed Candy Crush to have that same experience – for viewers to really feel like they're playing it, and that it's relatable to them."
Lionsgate and Candy Crush app owner King have an eye on international adaptations and plan to set up global hubs, beginning in Europe. Up to 15 countries can then use the equipment and technology for local versions.
"We are already in discussions for creating the hub," says Kunitz. "Many of the big broadcasters are coming to recordings in the next month so they can see it first-hand."
King is currently developing a second-screen experience that gameshow viewers can access. In territories in which the show airs, the app will feature a section where viewers can play exclusive games and receive free boosters they would normally have to pay for.
Elsewhere, Kunitz – who says he is "very open" to European formats – launched Fox reality competition series Kicking and Screaming with Lionsgate in March, and is at work on another domestic reality series.