Britain's decision to leave the European Union and the election of Donald Trump as US president have forced broadcasters in a number of major markets to look at how they might address the rise of populist politics.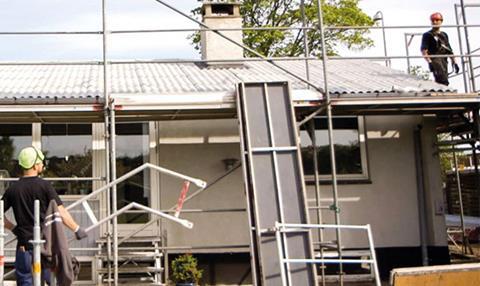 Denmark vs Eastern Europe
Distributor Lineup Industries
Producer STV Productions (Denmark)
Length 2 x 60 minutes
Broadcaster TV2 (Denmark)
Lineup Industries, the Dutch distributor founded by former Sony execs Ed Louwerse and Julian Curtis, hopes that controversial format Denmark vs Eastern Europe may be the answer.
The social experiment asks whether local or foreign labour is better. It pits a Danish building firm against a group of foreign workers to see which does the better job and delivers the best value. The two teams are aware that they are in a TV show, but do not know that they are competing against other workers.
In the series, secret obstructions are put in place, wrong materials are delivered and unexpected customer requests occur, with the teams urged to resolve all the problems. It uses multi-rigged cameras to capture the workers' behaviour, with extra interviews captured before and after work.
The series was produced by Danish indie STV Productions for commercial broadcaster TV2 and was one of the channel's highest rated shows in years.
Lineup Industries has the global rights to the format, excluding Scandinavia. "The show was done as an experiment to spark debate, rather than to give an answer," says Curtis.
He adds that STV was considered a "safe pair of hands" to craft the doc in a sensitive way. "If it wasn't done right, it could easily be seen as having a political agenda. The key is to be even-handed."
He adds that the UK is a key market and Lineup is in talks with British producers and broadcasters over a local adaption.
"The Danes have a similar view of Europe as the Brits – they are half in and half out, Eurosceptic and have issues with immigration."
Mip TV is the first Cannes market for Lineup since it sold a minority stake in its business to Gomorrah distributor Beta Film.
The German firm, known for its high-end drama, acquired a stake in the Long Lost Family distributor in December.