An array of hip hop heavyweights, spearheaded by Timbaland, have come together to oversee A+E Networks' talent format The Pop Game.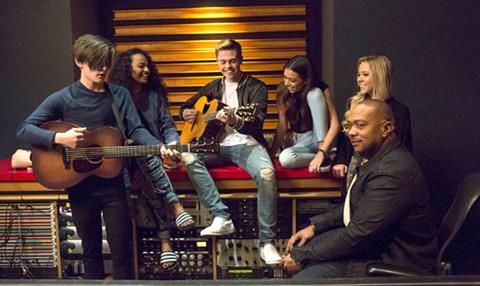 THE POP GAME
Distributor A+E Networks
Producer Intuitive Entertainment
Length 10 x 60 minutes
Broadcaster Lifetime (US)
Starring Queen Latifah and Jermaine Dupri, Lifetime's 10 x 60-minute format follows a group of young musicians as they are coached by Timbaland – with the winner scoring an original track produced by the hip hop mogul.
The format is the follow-up to Intuitive Entertainment's The Rap Game, a reality series that has run for three series on Lifetime and helped deliver a significant share of younger viewers.
While each contestant has built up an existing fan base via social media – including 13-year-old Ashlund Jane, who has generated 22 million YouTube views – they are keen to collaborate with the producer to help move their career onto the next level.
He will explain what is required to be a contemporary artist, including developing a distinct vocal style, writing songs and creating the right image.
"The show is about something that I love to do and take seriously – mentor kids," Timbaland says. "I want to give something back to music and also help these kids' voices to be heard outside of YouTube."
Timbaland, whose real name is Tim Mosley, has worked with artists including Jay Z and Justin Timberlake. He says the show will help to extend his own career by showing fans a side of him and the music industry that are usually kept under wraps.
"The Pop Game brings out what really goes on in the industry" he says. "Other shows are not so innovative in terms of showing the one-on-one relationship that goes into building an artist."
While the age of the contestants means that the tone of the show is relatively sympathetic, Timbaland is at pains to stress that he does not pull any punches with his feedback.
"I am trying to get these kids ready for the real world – I am not about to baby them," he says. "While I am not insensitive, I don't go easy. I like to keep things black and white rather than leaving any grey areas."
A+E Networks is now hoping that Timbaland's international profile will help sell the finished tape to broadcasters around the world and open doors for local versions of the format.