Tripod and camera support equipment manufacturer Vinten is celebrating its 100th year n business in 2010.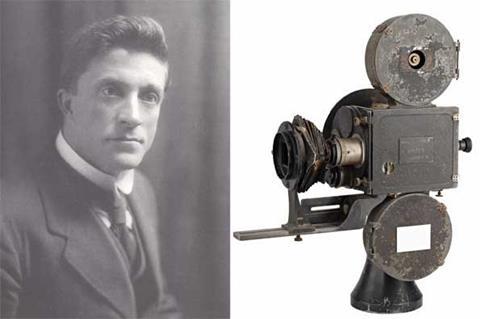 The Vitec Group owned company was started on 1 January 1910 by mechanical engineer William Vinten.
Vinten started the business in a workshop in Wardour Street in London, at first repairing then designing and building cameras.
On 7 January 1910 the new company won its first order, for 25 Kinemacolor Machines.
These devices were high-speed film printers for the Edison colour system. They were worth £28 each.
In 1956 Vinten invented the first hydro-pneumatic pedestal – a design that many said could not be built.
"The type 419 pedestal was a remarkable achievement, and the principles within it are still in use in today's Quattro pedestals," said Roger Wilson, managing director of Vinten.
"That encapsulates much of what is good about Vinten. We achieved something no other manufacturer could through bold innovation in design and very high quality, high precision engineering and manufacture. Those Vinten values are as true today as they have been for the last 100 years."
Since then Vinten has become synonymous with pedestals and tripods and its equipment is used by broadcasters around the world.
Vinten will be celebrating its centenary throughout 2010 and exhibiting at Broadcast Video Expo next month.