C4 orders Stand Up to Cancer version of reality show alongside third regular series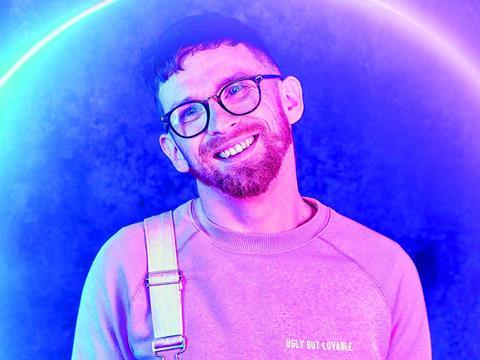 Channel 4 has greenlit a celebrity version of The Circle along with a pre-recorded third series of the reality format.
Studio Lambert/Motion Content Group's Salford-based show will return to filming later this year in line with Covid-19 filming guidelines for a 2021 tx.
As with Netflix's international versions, the third run will be pre-recorded and there will be no studio audience or live shows.
A week-long celebrity version for Stand up to Cancer will go into production later this year, raising money for Cancer Research UK in a similar vein to the Great British Bake Off and Sink or Swim Stand up to Cancer celebrity offerings.
A casting call had already been issued for The Circle series three but a formal recommission was on hold due to coronavirus.
In the interim, Netflix ordered two more series of the US version, which is also pre-recorded in Salford.
Last year's second series on C4, which was won by Paddy Smyth playing himself, played across three weeks in September/October to a consolidated 28-day audience of 1.3m (8.8%).
C4 has repeatedly stressed its success with young audiences. According to the broadcaster, last year's show was the highest-rated 10pm series for 16-34-year olds for a decade, almost tripling share from benchmark.
C4 deputy director of programmes Kelly Webb-Lamb hailed a "great success for the channel that is also brilliantly and effortlessly diverse – creating hundreds of jobs for freelancers in the north".
She added: "But most importantly, this is funny, touching, compelling TV – and I'm delighted that we're able to bring it back despite all of the challenges that this year has thrown at us."
Webb-Lamb commissioned both series, along with factual entertainment commissioning editors Gilly Greenslade and Vivienne Molokwu.
The executive producers for Studio Lambert/Motion Content Group are Sarah Fay, Tim Harcourt, Toni Ireland and Martin Oxley.