C4 hunting for new presenter to join Noel Fielding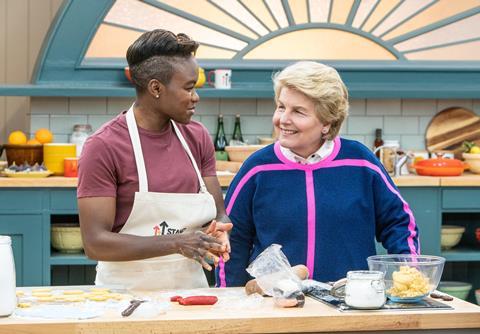 Sandi Toksvig is to leave the Great British Bake Off tent after three years with the Channel 4 juggernaut.
Toksvig took up the role when the show was shipped from BBC1 to C4 and has struck up a much-loved rapport with fellow C4 host Noel Fielding. The search for her replacement to join Fielding, Prue Leith and Paul Hollywood has commenced.
C4 said QI host Toksvig, who also founded the Women's Equality Party, has left to focus on other projects. This week she was revealed to be fronting a C4 two-parter about adult literacy from Shine TV.
Toksvig described her three-year tenure working alongside the other hosts as "one of the great pleasures of my life" but said it had been "all-consuming".
"These are friendships which I know will continue beyond the confines of television," she said.
"Bake Off is a wonderful programme which has already proved it can happily withstand a change of hosting personnel. The reason for that, of course, is that the true stars of the show are the bakers themselves."
C4 director of programmes Ian Katz paid tribute to Toksvig for being a "huge part of why Bake Off's move to C4 has been such a success".
He said: "We will miss her warmth and wit, not to mention her endless willingness to be the butt of jokes about being the least tall person in the Bake Off tent."
The most recent series of Love Productions' baking extravaganza sat atop C4's most-watched shows of 2019 with a consolidated average of almost 10 million viewers.
Toksvig has already filmed this year's Celebrity Bake Off, which airs this spring.