Ben Frow outlines plans to invest money into new shows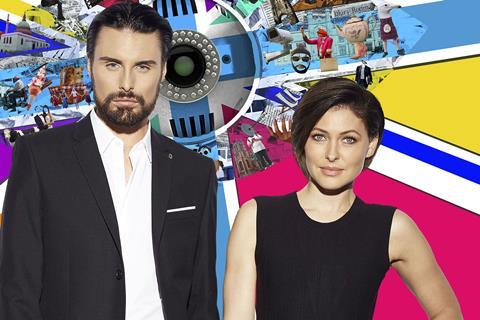 Big Brother will not return to Channel 5 "in its current form", freeing up a pot of money to pump into new shows, including commissions from the nations and regions, Ben Frow has declared.
Speaking at the inaugural Creative Cities Convention, the director of programmes said audiences should not expect to see the same version of the long-running reality format if it is to stay on C5 after 2018.
C5 has two series of the Initial format left to air this year under its current three-year contract with Endemol Shine, but the parties have yet to agree a future deal.
Frow and Endemol Shine UK chief executive Richard Johnston have been in long-running negotiations about the format's future, understood to hinge on its £40m-a-year cost.
Frow confirmed that the broadcaster will "not be spending the same amount of money" on the format and said: "The ball is in Endemol Shine's court".
C5 currently airs three series of Big Brother a year - one civilian series and two celebrity ones - which occupy 110 primetime hours of its schedule.
One possible outcome is for C5 to commission a reduced order of the format – potentially scaling back the hours to air just the celebrity versions or a shortened run of the civilian series. In 2017, the two versions cumulatively occupied more than 100 of the channel's key 9pm and 10pm slots.
The programmes chief said money that is freed up from a cheaper Big Brother will benefit regional indies as part of the broadcaster's push to commission more hours outside of London.
In February, Frow invited indies to pitch successors to the reality show. The Viacom-owned channel anticipates ordering a range of original shows rather than a single like-for-like replacement and is understood to have upped its tariff as part of the potential commissioning surplus.
Any decisions regarding the future of the show will have to be made by late summer if C5 is to maintain its scheduling strategy of airing a celebrity version in January.
Big Brother has suffered a steady decline since it moved to C5 in 2011. January's celebrity version entertained an average of 2 million (7.7%), down from 2.4 million (9%) the previous year and well below the high of 3.1 million (11.3%) recorded in 2015.
However, the format remains a lynchpin of C5's schedule, accounting for 20 of the channel's top 25 most-watched shows of 2017.
Its performance among younger viewers is just as crucial: almost a third of the latest run's audience were aged 16-34, against an average of 17%, while the series captured more than three times the channel's usual share of 25-34s.
Endemol is understood to have begun its own contingency planning in the event that C5 retires the series.
The producer is thought to have been approached by several OTT players about the potential for picking up the format, with Netflix known to be seeking its version of a reality show.