Broadcaster wants to get 'bums on seats' with blue-chip factual shows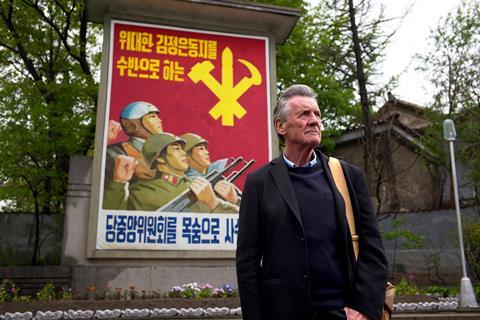 Channel 5 is hunting for international co-producers for 'two or three series of scale' per year, factual commissioner Lucy Willis has revealed.
Speaking on a panel at Broadcast Intelligence's third Commissioner Index Breakfast, Willis announced that she and fellow factual commissioner Guy Davies are on the hunt for international co-production opportunities and will soon be heading out the US to meet with networks.
Speaking to Broadcast after the event, Willis said the idea behind the initiative is to "give us the opportunity to do two or three series of scale a year."
She added: "We're looking at matched funding from another broadcaster and that means we can do some of the bigger projects that might be harder for us to do on our own."
The Viacom-owned channel has in recent years bolstered their blue-chip documentary slate and in turn their ABC1 viewership onboarding talent such as Michael Portillo, Jeremy Paxman and Michael Palin.
On whether the co-production deals will feed into that strategy, Willis affirmed the channel's commitment to populist programming.
"Under Ben Frow, origination has been critical for us. And interestingly, we've grown in all demographics, not just ABC1," she added.
"The most important thing for us is getting bums on seats. What's brilliant is that we are able to attract those bums on seats with some blue-chip programming."
In terms of time scales, while C5 is known for moving quickly, Willis conceded that "these things are never quick - realistically, they are ideas that will deliver in the latter half of next year".
Willis was joined on the panel by Bernadette McDaid of National Geographic and Discovery's Laura Crowson.
For further information on pitching to Channel 5, please visit Broadcast Intelligence's Commissioner Index.