Cinelab London, the UK's only full-service film processing lab, has received a growth capital investment of £2.25m from the Foresight Group.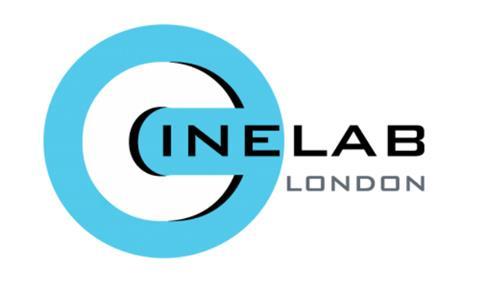 Cinelab London was set up four years ago following the acquisition of Bucks Media Services by Cinelabs International. The company is run by Adrian Bull and John Mahtani and provides film processing, scanning and distribution to digitisation, restoration and archive management of film and video content.
Foresight's investment will enable Cinelab to further expand its services and capacity, including growing its archive and restoration services, with current clients including the BFI, FIFA and ITV.
Foresight manages investment funds on behalf of institutions and retail clients. Its Private Equity team invests between £1m and £5m in management buy-outs, management buy-ins and growth capital investments in UK SMEs.
Following the investment in Cinelab, Foresight's Darryl Newton, ex-CEO of Factory Media becomes Chairman of Cinelab London, where he will focus on business development.
Explaining Foresight's investment in Cinelab, Chris Wardle from the Foresight Group told Broadcast: "Foresight's due diligence indicate robust markets for shooting to film alongside scanning, resorting and distributing content shot to film. Many of the blockbuster film series and big budget advertisements are shot to film."
"Foresight's expertise in flexibly supporting SMEs as they develop into larger enterprises will be key to the sustained growth of Cinelabs, alongside the additional expertise brought by the incoming Chairman and Financial Director appointments," continues Wardle.
"Foresight has been an active investor in the film and production industry, having supported the expansion at Procam TV, and the team at Cinelabs International has demonstrated a rare ability to expand services beyond a core offering. Cinelabs now offers a range of post-production services while remaining an expert in handing media shot to film."
Cinelab's Adrian Bull told Broadcast: "We're four years old and have had sustained and incremental growth over that time. We have a lot of repeat business across a diverse range of genres – we do a tremendous amount of work on commercials and pop promos as well as scanning and restoration of archive content. Film is also seeing a revival through HDR and 4K, as film already has the resolution and dynamic range."
"Everyone in our business works in film; we have the skills to deal with film, and people want to trust their unique film assets to a proper film lab. Furthermore, film lab services are becoming more and more niche skills, particularly from an international perspective. There is a lot of content sitting in archives overseas where there aren't necessarily local film lab services so there are opportunities for us to provide pop-up film labs on location locally to service this demand," adds Bull.
Cinelab London employs 21 people currently and, following the investment, Bull says it will be recruiting across all sides of the business - sales, production and operation staff – over the next few months.
Cinelab London's recent projects include Kenneth Branagh's Murder on The Orient Express and an as yet untitled Paul Thomas Anderson film starring Daniel Day-Lewis.