Taking inspiration from Donald Glover's acclaimed US series Atlanta, writer Kayode Ewumi doesn't want his long-form BBC3 debut to be defined as a 'black show'
Production company Fudge Park
Commissioners Gregor Sharp; Shane Allen
Length 4 x 30 minutes
TX From 10am, 29 November, BBC3; 11.25pm, Friday 30 November, BBC1
Executive producer Simon Wilson
Director Nida Manzoor
Producer Phil Gilbert
Writer Kayode Ewumi
Post house Suite TV
Kayode Ewumi wrote Enterprice, a story about two young black entrepreneurs, with the aim of creating something that wouldn't be defined as a "black show".
The Bafta Breakthrough Brit recipient was inspired by a wave of sophisticated US comedies and dramas, such as Donald Glover's Atlanta, of which Ewumi cannot get enough.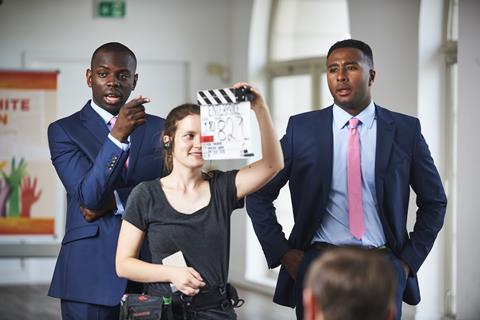 "There is a story to be told of young black males with no fathers who are going through certain issues, and some networks want to glamourise that," he says. "This show is simply about two young boys trying to start a business and the journey they go on. It's about friendship."
Broadcast meets the budding showrunner at New Broadcasting House, where the BBC has spent many an hour deliberating over how to attract young, BAME audiences. He is alongside the BBC3 comedy's director Nida Manzoor, another highly rated young BAME talent, and lead actor Trieve Blackwood-Cambridge.
Enterprice represents a long-form series debut for Ewumi and Manzoor but they could soon become mainstays in their respective fields. Outgoing BBC3 controller Damian Kavanagh and BBC comedy chief Shane Allen have made no bones of their admiration for Ewumi.
And along with fellow BBC3 comedy Hounslow Diaries and Channel 4 Blap web pilot Lady Parts, Enterprice comprises a trio of sitcoms going out before the end of this year on which Manzoor has worked.
Manzoor also raves about Atlanta, which aired on BBC2 from May. She says the series "changed the game in terms of representing youth culture" in the US and she hopes Enterprice, which will be made available as a box set next week prior to its linear TX on BBC1 in an 11.25pm slot, has a similar impact on this side of the pond.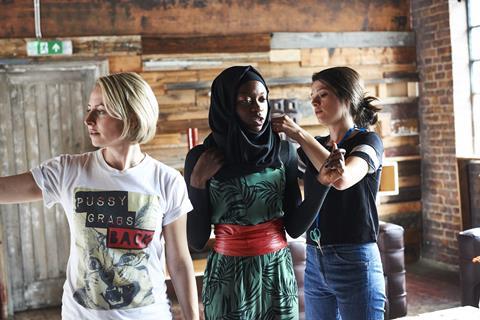 "Kayode's voice is totally different to Donald Glover's but it's unique, distinctive and lends itself to being cinematic, which was exciting for me," she says. Enterprice, from Damon Beesley and Iain Morris' indie Fudge Park, tells the story of two budding south London entrepreneurs.
Kazim (played by Ewumi) and Jeremiah (Blackwood-Cambridge) attempt to get their Speedi-Kazz delivery service off the ground across 4 x 30-minute funny, emotional and sometimes painfully awkward episodes.
Ewumi broke away from long-term writing partner Tyrell Williams, with whom he collaborated on critically acclaimed BBC3 short-form series #HoodDocumentary, for his first solo writing gig.
Initially, he was warned the show's tone was too similar to HBO's Silicon Valley, but he brushed off the criticism and the show was commissioned as one of Allen's 12 Comedy Slice pilots in 2017.
It was quickly moved to series, at which point Manzoor came on board as director and Blackwood-Cambridge replaced Daniel Ezra as lead. Shooting took place on location in south London during a four-week period in June.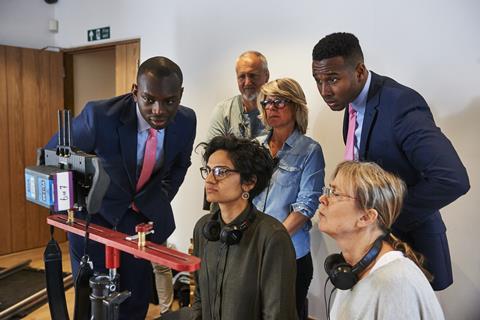 Writing long-form episodes for the first time allowed Ewumi to flirt with new concepts, and he turned his focus to class, masculinity and the subtleties of background (one lead character has Nigerian heritage and the other Jamaican).
Manzoor was fascinated in particular by Ewumi's approach to masculinity and set about attempting to portray Jeremiah and Kazim's 'bromance' in an alternative way to more mainstream, male-led comedies.
A scene in which Kazim pushes Jeremiah away from him to avoid being hugged was altered during shooting to end in a warm embrace between the two.
"Females are often portrayed like this, but Nida flipped it," says Ewumi.
Baking in diversity
The south London location was key. While Ewumi envisaged filming in Tottenham, he was persuaded to relocate to Elephant and Castle, just a 10-minute walk away from where he grew up on the Aylesbury Estate, the location for Tony Blair's first speech as prime minister.
"Whenever I see the place on TV, it looks grimy and dirty, but growing up I remember brightness, football and girls," he says. "This is a love letter to Elephant and Castle: you've made me who I am."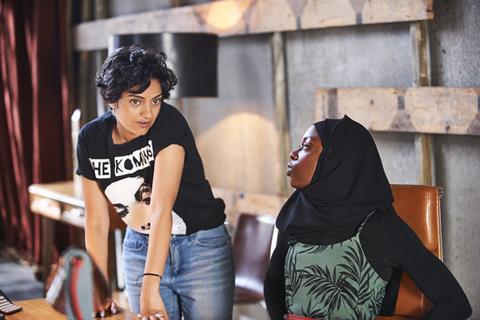 Producer Phil Gilbert says it was important to bake diversity into every element of the show. It has a majority-female, seven-strong camera team, while BAME individuals feature both on and off screen as part of a 50-strong crew.
He says he didn't want to create a situation where "non-white actors would be looking out at a crew of entirely white people".
This speaks to a wider industry debate around positive discrimination, at a time when the sector is grappling with age-old diversity and class issues – or, as Michaela Coel put it in her Edinburgh speech, how TV handles "misfits".
Earlier this month, Lenny Henry and a host of other creatives floated the idea of a diversity tax relief scheme for TV and film, but would BAME talent appreciate the helping hand?
Manzoor recognises the nuances of the debate but raises fears that diversity is too "zeitgeisty" and may soon lose its "of the moment" feel.
"Sometimes it can feel like if you have a show with two black male leads, there can't be another one for a couple of years," she says. "We want to reach a point where the question of diversity stops being a question."
Blackwood-Cambridge, a Lamda graduate, concludes: "There's no easy answer to this but you hope your work gets you a job and you're not just filling a tick-sheet. As a black actor, I just want to play a role and tell a story. I want to play Macbeth."
CAPTURING THE CASTLE IN THE STYLE OF SPIKE LEE
DoP Vanessa Whyte says Elephant and Castle was deliberately chosen for the summer shoot as a response to its stereo type portrayal as a "gritty estate where everyone is a drug dealer".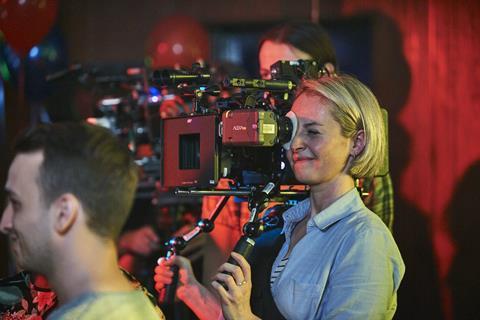 Whyte, whose previous credits include BBC3 factual drama Murdered For Being Different, set out to give Elephant and Castle a "hot New York summer vibe".
Despite the small budget, her approach was to be as ambitious as possible, helped along by big-hitting fight scenes and flashback sequences.
"We wanted the camera work to reflect how bonkers the script was," says Whyte. "Maybe in another shoot I would try to be more invisible, but this just felt like it wanted to entertain people all the time."
Donning her "lucky Spielberg hat" and drawing inspiration from the colour palette and tones used in the films of Spike Lee, director Nida Manzoor gave the production a cinematic feel, through the use of drone shots, Steadicams and slow-mo.
She found the scale of the shoot slightly daunting at first – especially when 10,000 people descended on Burgess Park during Eid celebrations while filming was taking place – but felt overwhelmingly supported by the 50-strong crew. "Nothing came up where I thought 'I can't do this'," she says.