We had to dodge falling coconuts and find ways to cope with problematic tides and tricky beach access to deliver our comedy vision, says Dave Lambert
Production companies Baby Cow Productions; Fooling Nobody
Commissioners Fiona McDermott; Jack Bayles
Length 6 x 30 minutes
TX TBC, Channel 4
Executive producers Steve Coogan; Christine Langan; Paul Schlesinger; Marc Wootton
Director Dave Lambert
Producer Kerry Waddell
Creator/writer Marc Wootton
Post house The Farm
Editor Gareth Heal
Let's make Castaway on a comedy budget." That was the starting point and, looking back, I think we did pretty well.
High & Dry is the story of five plane crash survivors stranded on a desert island: four desperate to get home and one – psychopathic air steward Brett Sullivan – who believes they have landed in paradise and questions why they would ever want to leave.
Written by Marc Wootton, who also plays Brett, it was always going to be a huge challenge to nail the comedy while capturing the scale that the scripts deserved.
Changing scenery
The series started life as a Channel 4 online Blap, where budget meant we were limited in scope. The island backdrop is key to the aesthetic, so we had to get it right.
We ended up in Portugal, where the peri-peri chicken was outstanding, but the look was too European and lacked the authenticity of an Indian Ocean paradise spot.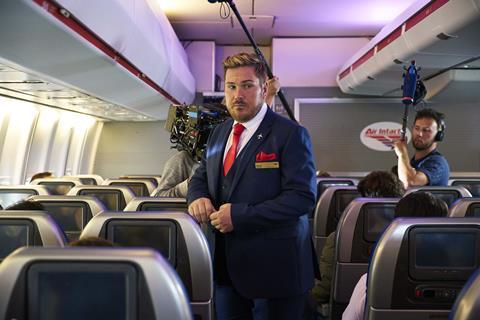 When we got the full commission, it was full steam ahead to correct this. Our producer Kerry Waddell started a global search. The Seychelles rose to the top of the pack and in conjunction with a UK-based fixing firm, we travelled to recce and meet with the government officials to gain permission to shoot there.
With no filming infrastructure in place, we were finding our way through. We had a beach we loved but access was tricky, and we had to meet with environmental agency officials to reassure them that we were not there to ruin their beautiful scenery.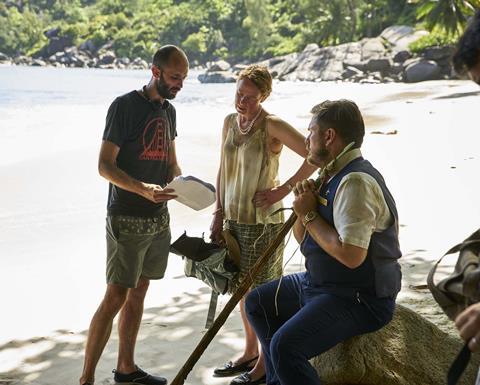 Permissions in place, we arrived on the shoot proper and very early on, we discovered that we would lose 80% of our beach each day for a few hours due to the tides. It was a tight schedule, but it was the only way we could make the finances work, so any time lost would have a massive impact on completing the shoot.
On top of this, I wanted to shoot the show chronologically to allow for real beard growth and degradation of the characters and camp.
This came to a head one day when were unable to physically disembark to get to our location due to dangerous swells in the cove. Our daily commute to 'the island' required a bus ride to a beach where we boarded boats that would transport us there.
The crew were incredible that day. Several of them swam to the beach where our kit was being stored and returned to the boats with cameras in waterproof cases to move to a back-up location to continue shooting.
Then there was the risk of falling coconuts. Paul Schlesinger, our executive producer, had to indemnify the production against this possible occurrence when shooting near a palm tree by recording a video message on the first AD's phone.
My tricks of the trade - Dave Lambert
If it looks like a tough shoot, have a behind the scenes crew. With the footage they get, you might get a different sort of commission.
Keeping your director's monitors close to the action saves shouting across a beach and no one hearing you.
Be prepared to adapt to get what you want. It's not compromise, it's finding a way.
Lead from the front and communicate clearly.
Respect every member of the crew. Without them, you're nothing.
If you visit the Seychelles, try bat curry. Lots of bones but really nice.
Shooting six-day weeks, working in the heat and running up and down on the sand, fatigue quickly set in. Everything was shot on two handheld Alexa minis with minimal lighting – one benefit of shooting near the equator – and we got through a high page count each day.
Our director of photography Pete Rowe was a force of nature. We pushed the crew every day and with him by my side, I never felt we were cutting corners. He captured the performances and location beautifully.
There was no room for luxuries: the green room was right next to a voodoo shrine that carried locals' stories of a ghost that haunted our location.
Night shoots took on a whole new dimension when we entered the woods to look back at the fire-lit camp. We never witnessed anything, but the local runners we employed seemed to enjoy telling us the stories as the sun set.
Against all the odds, we completed the schedule and got everything we wanted from the Seychelles.
At times, the struggle of making it made me think of Terry Gilliam's Don Quixote experience as documented in Lost In La Mancha. But I was determined to nail what was on the page.
Ecstasy and sadness
Leaving the island at the end of the shoot created feelings of both ecstasy and sadness. It truly became our home and reality and fiction had started to blur. The cast and crew did ultimately become stranded on an island away from their families. It was art mirroring life.
We completed the shoot in the UK with two days on a decommissioned 747 at Dunsfold aerodrome and a day in a water tank in Essex. We weren't wearing shorts any more, nor swimming in the sea at lunchtime, but it was good to be home.
BRIGHTENING UP TV
MARC WOOTTON - Creator and executive producer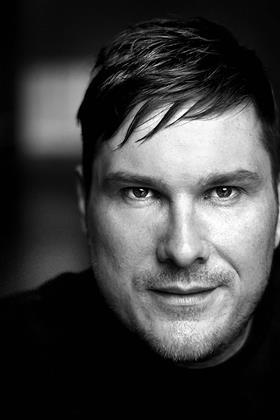 With High & Dry, we were aiming to create a comedy that would eradicate two of the worst conditions human beings face in the developed world: lack of sleep and depression.
Light has a powerful effect on our brains and produces the hormone melatonin, which makes us sleep better. It also serves to raise our mood level, making us happy.
That's why people use SAD light boxes; they are trying to take the edge off. It's the equivalent of a TV type having half a bottle of wine or snorting a line.
Light pressure is measured in units of 'lux'. Typical house lighting ranges from 50 to 300 lux, brighter offi ce environments are 500-800, and direct sunlight can reach a whopping 50,000.
We wanted to make a production that really pushed light limits as far as possible. That's why we chose to fi lm in the Seychelles. We used two Alexa minis to make sure we captured the right sorts of lux and our director of photography turned everything on his camera up to 11.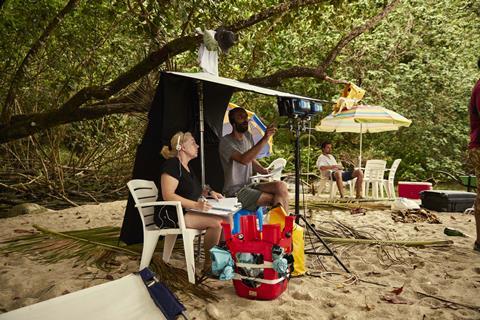 When we returned to the UK, we were lucky enough to take advantage of The Farm's new hardware, a lux capacitor. They helped us crank up the lux levels to the red bits on all their dials.
The Farm measured the amount of lux High & Dry was spurting and it turns out we were gushing at around 21,000. We're fl ooding people's brains with pure radiating joy.
HOLIDAY FOR THE SOUL
Just to give you some idea of what that means: in TV terms, an average episode of EastEnders only trickles in around 30 lux, less than an indoor house lamp. Serial Killer With Piers Morgan drips a depressing 8 lux, the equivalent of a bic mini lighter.
High & Dry, however, is positively luminous. It's basically a sunshine holiday for the soul: blue sky, turquoise water and white sand with loads of laughs.