The comedian and writer tells Robin Parker about her inspiration for her BBC1 comedy The Other One and the isolation of working in lockdown
When comedy The Other One lands on BBC1 and as an iPlayer box set tonight, viewers might not notice that more than two years elapse between episodes one and two.
The Cave Bear-produced seven-parter opens with a repeat of a pilot that aired on BBC2 in 2017.
Soon after, co-creator Holly Walsh, in her own words, "gave birth to two separate projects" – the child she was carrying when the series commission came and the first full series of BBC2's Motherland, on which she is one of four writers.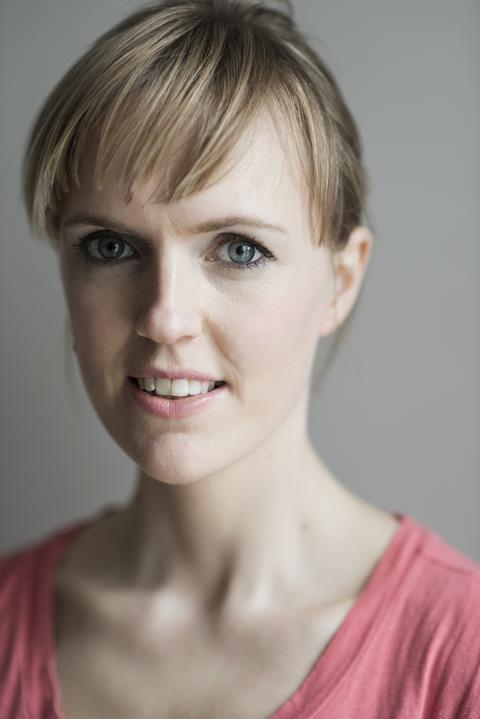 Walsh and Pippa Brown, who also produces, started writing further episodes of The Other One in early 2018, when her baby was six weeks old.
"The first few months was one of us typing and the other one holding the baby – 80% childcare, 20% work, which is incredibly productive with a child that age," laughs Walsh.
The pilot efficiently set the wheels in motion on a plot that begins with Catherine (Ellie White) coping with first the sudden death of her father and the subsequent discovery of his daughter from another relationship – also called Catherine and played by Catastrophe's Lauren Socha.
With the pilot centring on the ripples of one bombshell, Walsh and Brown built a narrative that led up to another.
"We found our series end – that was the first thing we thought of," says Walsh. "I don't usually write with any idea of what the end is going to be when I start it, but this arrived early on and we plotted backwards from it in some ways."
"We worked out how to upset the applecart in the final scene – the entire show then became about how to fill up that applecart."
Directorial debut
What became the second episode also marks Walsh's directorial debut, though she plays down the idea that it bears her imprint as any kind of auteur.
Mentored by another director on the series, as well as the show's director of photography, Walsh recalls a real collaborative effort. "I'd always wanted to try directing and the opportunity came up," she says.
"Sometimes you have to do something a bit scary that stretches you. Pippa was on set the whole time and we could always talk about rewrites as we filmed. That's the bonus of being writer and director – you can rethink it on the fly.
"I love the adrenaline rush of making things work in the moment and finding the extra jokes."
The Other One's bigamist storyline was inspired by a tale Walsh heard from the parents of a friend about a family they knew in the 1970s.
"When I heard that he had given two children from different relationships the same name, I thought, 'What an arsehole,' but also, 'What a smart move that is – so clever and pre-meditated'.
I'd always wanted to try directing and the opportunity came up. Sometimes you have to do something a bit scary that stretches you
"But I'm not that interested in the idea of a man trying to juggle a double life. I'm much more interested in the women dealing with the fallout."
She concedes that she based White's Cathy – "the square, nerdy one" – on herself. "I want to say I dug deep, but it's very evident that it's me."
Despite the time lag between episodes, the principal cast, including Rebecca Front and Siobhan Finnerton as the double-crossed widowed partners, all signed up for more, which Walsh says made the process of writing the show much less daunting.
"You could give any of them anything and they'd do it brilliantly," she says. "There's no worry it might become hammy, difficult or not as funny as you wanted.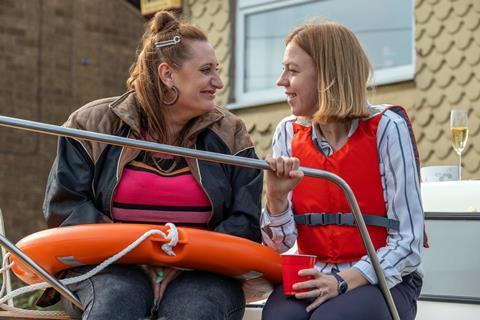 "Writing the show has been about taking an opportunity and going with it, and not talking myself out of something by thinking I'm not ready. It's been a big learning curve and confidence-building exercise in a lot of ways."
As it has for many writers, Zoom has become Walsh's default working method in recent months. She was versed in the video chat app in a series of therapy sessions last year and trusted it for Motherland's writers' room.
Though she has no idea when it will enter formal production, Motherland series three is coming together via daily Zoom chats with co-writers Sharon Horgan, Barunka O'Shaughnessy and Helen Linehan.
"We make each other laugh a lot and spend a lot of time talking rubbish, which is where half the ideas come from," she says.
"Just to log on every day with three other people is a tiny social life of all sorts, with all the stuff you get in an office. I just like having other people around."
The downsides? No-one to make the tea, no Pret a Manger and no natural home-work division.
She admits to finding lockdown "really hard" at first. "Everyone was saying, 'Oh you're a writer, this should be the perfect time for you; you can work from home and just create stuff', but that's underestimating the weirdness of the world," she says.
Since finding some form of routine, she says she has started to enjoy writing again, partly by finding room to think of new ideas.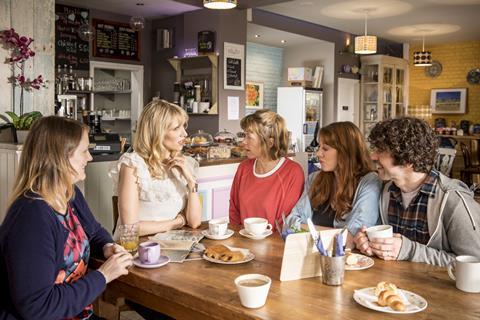 Running has become central to this. "I like seeing another bit of London and it's a useful space to think of other stuff like you do in 'normal' life when you're walking to the tube or to get some lunch," says Walsh.
"That's when you're percolating ideas. You don't get that space at home just to mull over something."
The Other One has benefited in one unexpected way from the current situation, with Charlotte Moore bumping it up to BBC1 after the show was delivered just prior to lockdown.
Walsh refers both to the pandemic and the scheduling when she says, "It's an odd place for us to find ourselves".
"I feel like the drawbridge was just about to go up and we just finished it with about a week spare before the world changed completely," she adds, laughing. "If anything, it'll be a period piece now."
The Other One starts tonight on BBC1 at 9pm