We had a fantastic set and a brilliantly funny cast – the key to putting it all together was getting the right balance between entertainment and authenticity, says Dan Baldwin
Production company Hungry Bear
TX 10pm, Wednesday 8 August, Dave
Commissioner Joe McVey
Director Ollie Bartlett
Writer (additional material) Geoff Norcott
Executive producers Dan Baldwin; Andy Price
Producer Sarah Pack
Post house Suite TV
We filmed 34 cases over three days at Pinewood Studios for Judge Romesh and witnessed people from all backgrounds entering the court with genuine problems they wanted to resolve.
Of course, some were more trivial than others, but they were all authentic – and that was crucial for the show to work.
The show is very, very funny. That has a lot to do with the contributors, the additional writing and the production team – but most of all, it is down to the cast: Romesh Ranganathan, Tom Davis and Kerry Howard.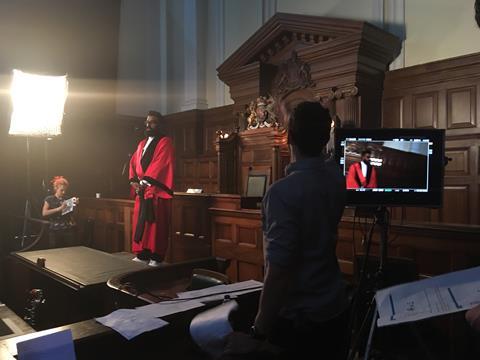 They sparked off each other spectacularly well and it was one of those productions where the whole of the studio gallery was in hysterics: the commissioner, the director, the script super visor and the runner – all properly laughing.
When you're making a comedy entertainment show, there is no better sound, except for maybe the commissioner saying: "We're going to end up making hundreds of these shows." (That is legally binding, right?)
Romesh was brilliant at treading the fi ne line of, "Honestly mate, I couldn't give less of a shit about your bling'd up Golf GTI" to, "You are unacceptable as a human being, so I rule in favour of the claimant".
We included three 'celebrity cases': Shaun Ryder vs Bez (money owed), Antony Costa vs Duncan James (Duncan still has Antony's Brit award) and X Factor contestants Stevi Ritchie vs Chloe Jasmine (he keeps wearing her underwear and ruining it).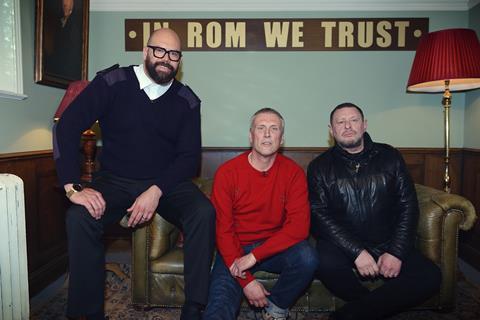 We embedded the celebrity cases among the 'civilian' cases, so it was a lovely surprise for the audience when someone like Shaun Ryder entered the courtroom.
The structure of a day's filming was as close to a genuine day in a courtroom as possible. Cases would come in one by one. There was a waiting area where our bailiff, Tom, would go and collect the defendant and the claimant.
Our court clerk, Kerry, was armed with evidence for each case and after Romesh's judgement, Tom would escort the defendant and the claimant back to the holding room, where they could then tell us what they thought of the ruling. It got a little heated in the courtroom a couple of times – we needed 'security' on standby in one instance.
Hybrid set
We wanted to create a set that was a hybrid of 'Hollywood film' and a 'traditional British courtroom'. We also felt it essential to shoot 360 degrees, which involved camera hides and holes in walls. (The hanging lights in shot were from the Scorsese film Hugo.)
We also wanted the whole audience to feel involved in the cases, so they were in the back of shot, as if they were in a real courtroom. Again, this was about authenticity – we wanted real actions. We would then puncture that momentarily with brilliant humour from the cast or a twist in the evidence.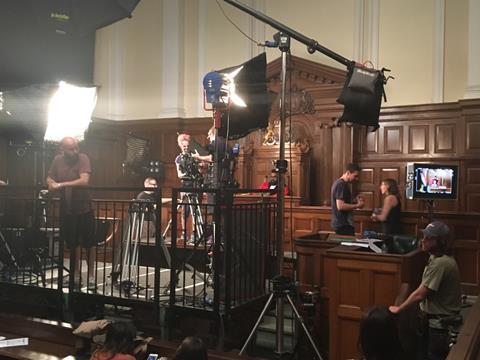 By total chance, there was a real judge sitting in the audience for one episode. It was the day we were filming the Duncan James vs Antony Costa case. Romesh asked her for help with his ruling and she sided with Duncan, purely because he was better looking.
Judge Romesh summed this up perfectly: "Well ladies and gentlemen, what a terrifying insight into the British justice system."
Romesh had the amazing ability to make each dispute feel genuine. He would weigh up the arguments and succinctly summarise all the points of the case before making his judgments. Rather disturbingly, he started to sound like a real judge.
Dan Baldwin - My tricks of the trade
Work with on-screen talent you respect, admire and trust.
Know when you've got enough material. You do not need to film endlessly.
Have the right mix of meticulous planning and improvisation.
Work with cast and crew that you like. Do not work with horrible people just because they're talented.
Anyone can come up with a good idea. Create an atmosphere where people can share ideas without feeling intimidated or not listened to.
Praise people for doing a good job. People will work harder for you if they know they'll get the plaudits for excellent work.
Of course, we were also playful with the structure. Judge Romesh would enter the courtroom to flashing lights and hip-hop music.
He would run past the audience, breakdancing and high-fiving them, in full judge attire, to a soundtrack of Sound Of Da Police by KRS-One. The show is worth watching for his entrances alone.
We wanted a court where anything could happen. That's why we saw litigants performing hard-hitting rap songs, revolting magic tricks and crazy dances to help bolster their case.
And why bailiff Tom Davis got a pizza delivered halfway through a particularly tense and tricky case. Why not? He's a big boy and he was hungry.
The key was getting the balance right between authenticity and entertainment – hopefully, we did just that.
CREATING THE LOOK AND FEEL OF A COURTROOM
Ollie Bartlett - series director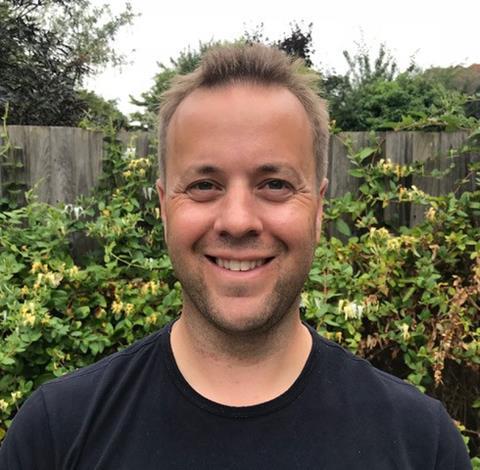 The key to Judge Romesh was to create the look and feel of a real courtroom. I didn't want any dead walls to place cameras and crew; I wanted it to be a full 360-degree set that we could move around in.
We decided on a geography that gave Judge Romesh an elevated position looking down on the litigants.
We needed to have a studio audience that could react to the stories and the cast could feed off, so we housed them in a large viewing gallery that was close to the action.
Once the set was constructed, we set about cutting windows for the five cameras to film the action through. We also had a Steadicam with a wireless Boxx. By getting the lens closer to the action, the viewer would feel closer too. It was the only camera visible to those inside the courtroom.
During filming, we faced the tricky task of choreographing the Steadicam around the other five cameras to ensure it was kept out of shot as it moved about the courtroom.
We used masks on fixed shots via the vision-mixing desk – we'd grab clean shots of the set and then layer them over a live camera to hide the Steadicam.
FILMIC LOOK
Lighting designer Gurdip Mahal lit the space with soft tungsten lights that ran at a low colour temperature to create a natural glow.
We also played with depth of field to give the shots a filmic look. We hid some moving lights and a glitterball within the court to ensure we could still add that sparkle when needed.
We had a comprehensive, zoned PA system so that nobody in the courtroom would miss a vital piece of evidence. This was flown high in the lighting rig to hide it from view.
As Judge Romesh would be looking from left to right at the litigants, he had two radio mics, one on each lapel, that were automixed.