Comment: the News at Ten presenter reflects on his career and ponders the future
This month marks exactly thirty years since I walked through the door of ITN's then headquarters in Wells Street as an eager young trainee. ITN was only thirty-five years old at the time, but it appeared so much more established and venerated, with a culture that felt like the product of hundreds of years of history.
I lapped the stories up then as I have ever since: the crazy tales of life on the road, of innocence lost and truth found, of a lot of mad behaviour best not discussed in polite society.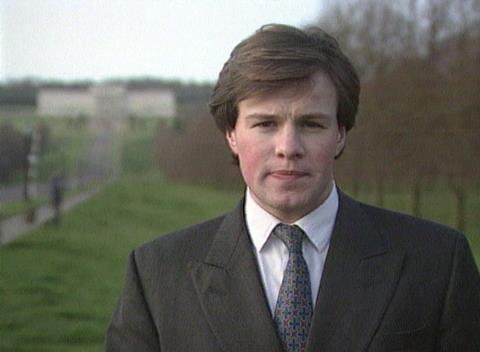 It seems odd to have clocked up decades of continuous employment, still more so that I am far from the longest-serving employee. Jon Snow was here well before me, along with Penny Marshall, James Mates, David Stanley, Robert Moore and many others too.
It's amazing that two decades ago I went to Peter Wilkinson's fortieth anniversary, and he is still working away as the Queen's cameraman, employed jointly by all the main broadcasters. I'll never forget the day I told the Queen's press officers that the man who filmed the monarch's daily routine with such calm and dedicated diplomacy had been present for ITN at both Bloody Sunday and the Fall of Saigon. To say they were impressed would hardly do justice to it.
"The ITN of today is a calmer and more measured one than the company I joined"
But as I clock through my own personal milestone and ITN's much more important one, it is perhaps a good moment to consider what has and has not changed – and whether the time we are currently living through, and reporting on, might just be the maddest and most impactful of all.
In so many ways, the ITN of today is a calmer and more measured one than the company I joined. There is, dare I say (ahem) a lot less alcohol consumption and that is a very good thing.
Gone too is the mad scramble to call around the local pubs of an evening to find a reporter to cover a late breaking story. Most of our company pagers were mysteriously intermittent in their effectiveness and I certainly wasn't the only correspondent to have claimed never to have received an inconvenient message.
For all the good changes, the greater sobriety, respect for people's mental and physical health, the emphasis on gender and ethnic equality and diversity, there have been some notably less welcome developments, of which by far the greatest is the sense that reporters are themselves too often a target.
I frequently had to explain to people outside the industry how safe I felt in Northern Ireland in my time as the correspondent there in the early nineties, despite the fact that I was living in the midst of what looked and sounded like a war. Unionists and nationalists, loyalists and republicans, might frequently have taken issue with what I or any of my colleagues reported or said, but they only rarely made us a target because of it.
ITN in 2020
The time we are living through is so unusual that it is tempting to argue that our coverage of Covid-19 ranks as some of the most critical of our history, but I am not sure I quite believe that. I spent a fair proportion of my final year at Edinburgh University bunking off from lectures to watch ITN's coverage of the fall of the Berlin Wall and the events that preceded and followed it, all of which altered the world we live in indelibly.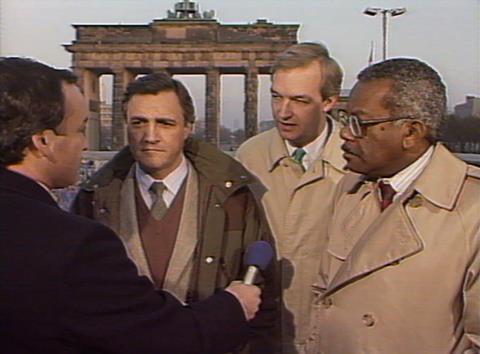 Covid is not in that category. I'm sceptical that it will revolutionise our society or economy markedly, save for fast-tracking changes that were already underway. The news seeping privately out of government is that the Oxford vaccine might indeed be with us by the end of the year and that some treatments being trialled – particularly in the field of cultivated antibodies – look hopeful, and may be easier to fast-track into general use.
It may be a stretch to suggest that it will be over by Christmas, but I'd be incredibly surprised if we were still in the same place by March next year and once the end is in sight, the bounce back to normal might be quite dramatic. I can't be alone in hungering for that.
All that said, many businesses have suffered grievously, as have far too many families. Just how long this goes on and when we might be able to signal some genuine light at the end of tunnel is vitally important to millions of people.
So, there is a case that exactly how we report on Covid-19 this autumn may have more direct impact than in any other domestic crisis of my career here.
Emily Morgan and Tom Clarke in our Health and Science team will reveal whether we have news of a treatment or a vaccine – or just better data and analysis on the much-discussed possibility of herd immunity.
"Rarely have we had such vigorous and interesting debates in the newsroom about how we pitch stories to our audience, striking the right balance in terms of tone, analysis and scrutiny"
Meanwhile, with the furlough scheme ending next month, Robert Peston and our Business Editor, Joel Hills will assess whether companies can hold on that little bit longer for the bounce back, or whether the crisis will deepen. Rarely have we had such vigorous and interesting debates in the newsroom about how we pitch stories to our audience, striking the right balance in terms of tone, analysis and scrutiny.
As ITN celebrates its sixty-fifth anniversary we may well ask if our best days are behind us. I don't believe for a second that it is the case and this year has helped to prove it. The chance of me still being alive for the hundredth anniversary are slim, but I don't doubt that there will be one and that, by then, we will have even more to celebrate.