Comment: ITN is a shining example of a British television success story and will remain vital to the health of the sector in the future, says government minister John Whittingdale
From its post-war origins as the new kid on the block in the nascent TV news industry to its current role producing multi-platform content for major brands and broadcasters, ITN's journey is a remarkable example of a successful British TV production powerhouse.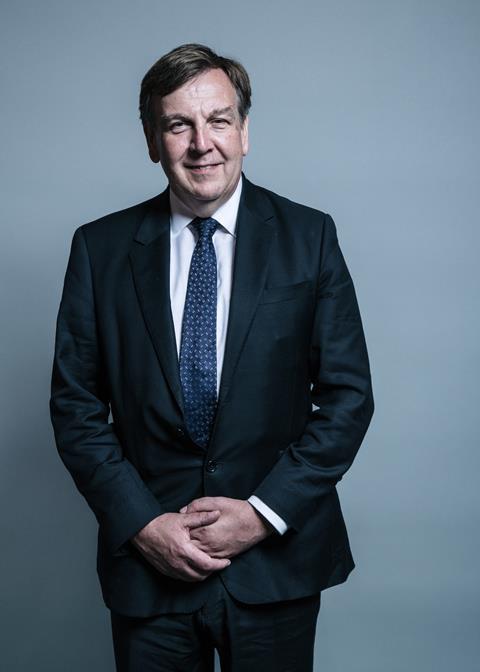 As ITN marks its 65th anniversary, it is a perfect time to celebrate the hard work and dedication of its correspondents and staff. Its record of presenting the public with the hard-hitting facts as they emerge, interrogating those who hold the reins of power and unearthing corruption and criminality is a testament to high-quality journalism.
ITN stands out for its refusal to stand still, willingness to take risks and commitment to keep up with the changing times. Over the years, its newscasters have always been respected and trusted familiar faces, from Alastair Burnet and Reggie Bosanquet in my youth to Tom Bradby and Charlene White today.
ITN has led the charge on some notable firsts: employing the first British female newsreader Barbara Mandell in 1956 and Sir Trevor McDonald, the UK's first black newsreader, in 1973.
"ITN continues to play a pivotal role in ensuring plurality and supporting the success of the public service broadcasting system"
Many of the most important events of the 20th and 21st centuries have been captured by ITN's correspondents. I will always remember Alastair Stewart's superb live report of the fall of the Berlin Wall.
But as we celebrate the decades past we must also look to the future. New technologies and global competition are changing the way people make and consume both TV and news.
The impact of streaming brings challenges and opportunities for the UK media sector, and in particular our public service broadcasters, which remain major ITN partners. However, the need for professionally produced, reliable and impartial news content is greater than ever.
ITN continues to play a pivotal role in ensuring plurality and supporting the success of the public service broadcasting system, most obviously by helping ITV, Channel 4 and Channel 5 deliver their commitments to provide trusted news, including at a local level.
With a rise in misinformation during the pandemic it has been heartening to see people turning to these news providers for the facts. Figures show that more than 85% of adults are using traditional media rather than social media as a source of information about Covid-19. News output about coronavirus, included that provided by ITN, is more than four times as trusted than that found on social media.
Digital leader
Correctly predicting the rise of digital, ITN was one of the first companies to provide news content for mobile phones in 2003. It has continued to adapt and has done so effectively by producing work for more channels, diversifying its output and increasing its digital focus.
Last week, we announced a panel to advise the government as part of a review into the future of our public service broadcasting system. I am delighted that John Hardie, a former chief executive of ITN has agreed to be a member.
Given the changes seen in technology and audience habits, we must now ask profound questions around what a modern system should look like so it can continue to serve UK audiences in the best way possible. ITN's nimbleness – its innovation, collaboration and work across platforms – provides food for thought on how a modern UK media outfit can operate.
I am confident that in the coming decades, whether the media landscape continues to seismically shift or settles, ITN will remain a familiar face on the frontline of news and a shining example of a British broadcasting success story.
John Whittingdale is minister for media and data