Cooke Optics is to open a second factory in its native Leicester to meet increased demand for its 'Cooke look' Prime camera lenses.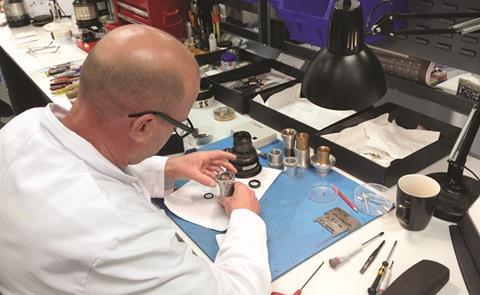 The new 700 sq m unit on the Troon Industrial Estate, less then two miles from Cooke's headquarters, will be used to build the new Panchro/i Classic range and to facilitate the development and manufacture of new lens ranges.
The factory is due to open in June and will increase output by 25%. As a result, 12 new jobs will be created, taking Cooke's headcount to 127.
Orders for Prime lenses, which can take around 90 days to make, have increased due to the popularity of digital 35mm cameras from the likes of Arri, Red and Sony.
Compared with film, digital cameras produce a consistent image, leading many DoPs to turn to the lenses for a way to add texture to an image.
"Following the expansion of our existing factory in 2013, we are in the enviable position of needing yet more space as demand for our lenses continues to grow," said Cooke Optics chairman and owner Les Zellan.
"With the ongoing affection for lenses that bring character to digital images, new ranges such as the Panchro/i Classics and modified series like the Anamorphic/i SF and uncoated S4/i are more sought after than ever.
"The new factory will help us to bring cinema tographers more choices for their stories."
First made in 1893, Cooke lenses have been used on features and series ranging from Gone With The Wind to Game Of Thrones.
Other TV series to use them include Downton Abbey, Doctor Who and Breaking Bad.