Soho post-production facility Concrete has ceased trading, with management blaming funding issues caused by the global banking crisis and delays in payments from clients.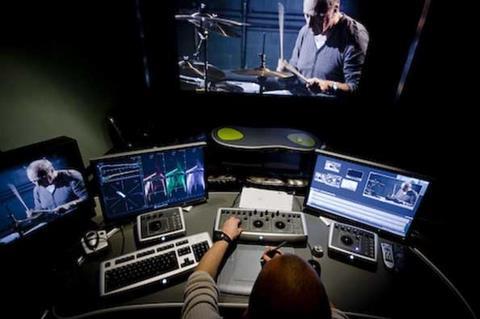 The company's Dean Street building will be vacated and a liquidator appointed.
A statement from the company read:
"Committed funding was reduced without warning in January this year as a result of the credit crunch and since then, high street banks were asked to provide replacement funding via the government's EFG scheme, which was put in place to help banks lend to small businesses.
"However, they were not forthcoming and none of them would allow an application to the scheme, with four banks not even responding to requests to become a new customer. In addition, the time taken by a number of clients to pay has also gradually increased, as have the level of bad debts.
"The combination of these issues has led to the company not having the resources to survive the quiet summer period within a deep global recession and the decision to close was taken to avoid the accumulation of trade debts."
Concrete employed 22 people. DGP-Rainbow has already picked up five of those staff including creative director Chris Jennings and Smoke artist Marcus Millichope.
Concrete joint managing director David Cox said: "Our focus is to find jobs for as many of our staff as possible. Although the closure of the company is unfortunate, I have to say that personally the last couple of years since leaving Baraka, a company we had for 11 years, has been very torrid. We have certainly been introduced to a more desperate and aggressive side of the industry since then, and I am glad to see the back of it."
Concrete Post Production Ltd, trading as Concrete, was a continuation of Concrete Post Ltd - the company formed by the merger of Baraka, London Post and Metropolis - which was placed in liquidation in December 2008.