Da Vinci Systems is releasing a new version of its Resolve software that enables users of R-Series colouring systems to grade native digital motion picture files including debayered Red RAW files from the Red One camera.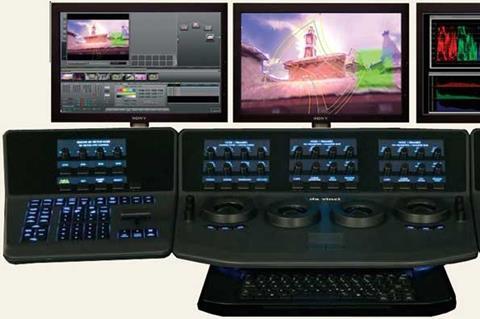 Vesion 6.2 eliminates the need to convert Red files to DPX files and gives colourists a chance to grade the full dynamic range of Red footage, especially when using Da Vinci's Digital Powerhouse hardware system.
Charlie Ellis, senior colorist and post-production manager for Blackmagic Design in Singapore said: "Da Vinci's new software and Digital Powerhouse helps us to forget how complex Red can sometimes be and instead lets us focus on creative grading rather than fixing Red conform issues."
Resolve 6.2 also enables two Resolve systems to be synchronized via an Internet connection so that color grading changes made on one colorist's Resolve are immediately applied on another Resolve elsewhere in the world.
Other new features include the ability to fine-tune stereoscopic grading and speed-up workflow in a 3D environment, including managing gallery stills and providing output sizing.
The Resolve software upgrade is included with new R-series systems and will be provided to existing customers currently using Resolve color grading systems.