Ahead of Brexit, streamer becomes latest to apply for broadcast licence in Europe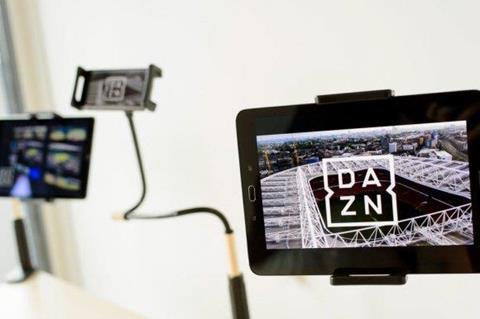 Sports streamer DAZN has confirmed that it has applied for a German broadcasting licence for its European operations.
DAZN currently operates under licence in Europe through British regulator Ofcom.
Perform Group, owners of DAZN, has applied to German regulator Medienanstalt Berlin-Brandenburg (MABB) for a licence for its broadcasting in Germany, Austria, Italy and Spain.
Because of Brexit, many international broadcasters based in the UK, including Turner and Universal, are now applying for similar licences to broadcast in Europe.
The UK is currently Europe's leading international hub for global media groups. Ofcom grants a broadcasting licence which, under EU law, must be recognised by any other EU Member State.
Were the UK to leave the EU without a deal, this recognition would no longer be granted.