Sports streaming platform has created a three-part series going behind-the-scenes with boxers Canelo Alvarez and Rocky Fielding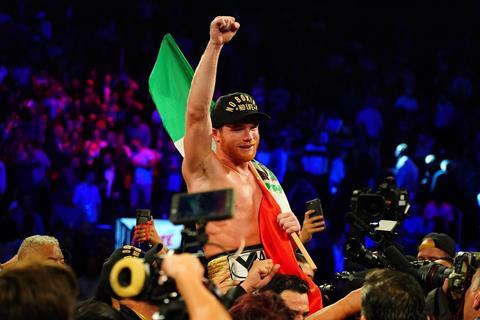 DAZN is debuting its first original episodic programming today, with the first episode of its three-part original series The Journey : Canelo/Rocky. The production captures the build-up to the super middleweight championship fight between Canelo Alvarez and Rocky Fielding at Madison Square Garden on 15 December.
Episode two will air on Thursday, Dec. 13, while the final part – which broadcasts the action before, during and after the title bout – is scheduled for Friday 21 December.
The series goes behind the scenes as the fighters prepare for the showdown. It will air on DAZN's platform in the US and DAZN's YouTube channel. On top of this, regional sports networks including NBC Sports, Fox Sports, MSG Network and NESN will also broadcast The Journey : Canelo/Rocky, bringing it to more than 75 million households across the US.
DAZN EVP, North America Joseph Markowski, said: "DAZN continues to evolve as the sports network of the future and high-end content focused on our biggest boxing events is part of the plan. Fight fans are more educated than ever and we want to be an integral part in preparing them for the best and biggest fights of the year."
DAZN has an exclusive 11-fight deal with Canelo, which it says is the "richest athlete contract in sports history."