Complete the grade and provide audio post services for a Christmas special of the Ricky Gervais-penned show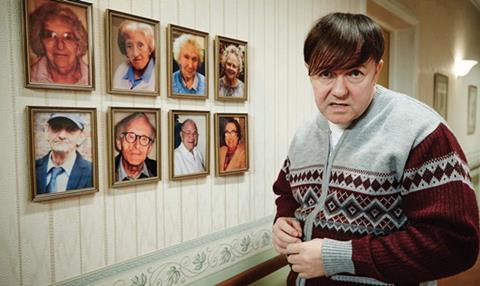 Picture post Suite TV and Narduzzo Too
Audio post Jumbuck Film & Television
Client Derek Productions
Brief Complete the grade and provide audio post services for a Christmas special of the Ricky Gervais-penned show.
How it was done Colourist Vince Narduzzo of Narduzzo Too worked with director of photography Martin Hawkins on the grade. Narduzzo used Nucoda Film Master to give the Christmas special the same rich look as the previous two series of the show.
Jumbuck founder and dubbing mixer Glenn Calder mixed the final instalment of the comedy. Using Pro Tools, he maintained a grounded, realistic atmosphere for the single-camera sitcom that doesn't have a laugh track. Calder made sure the dialogue was kept clean and clear.
Suite TV's Richard Halladey was editor.
Watch it Monday 22 December, 10pm, Channel 4