TRX, the online international distribution service set up by David and Matthew Frank, has made a number of hires ahead of international TV market Natpe.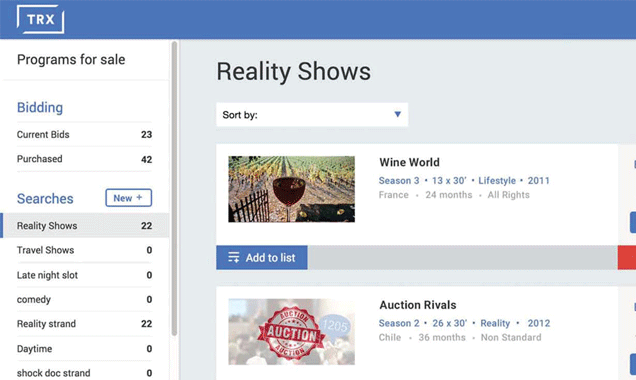 The company has recruited Raquel Yepes to oversee its Latin American content and former Zodiak Rights exec Sanaz Roohi as head of client services.
Yepes is an established sales consultant and has worked for companies including Disney, Fox, Discovery and US Hispanic broadcaster Telemundo. She has also worked as an executive producer at firms including Zodiak Latino and indie Plural Entertainment, which has offices in Argentina, USA, Spain and Portugal.
Roohi, who was previously vice president of international programme operations at Zodiak Rights, will be responsible for delivering content to international broadcasters.
TRX follows the appointment of former Sony exec Sarah Walker as chief marketing officer. Walker, who has previously worked at Pact and was editor of trade magazine TBI, was most recently executive director, marketing and consumer publicity, international production and formats at Sony.
The trading platform launches in April and the Franks expect to have accrued around 4,000 hours of programming with companies including Discovery, Turner, Sky Vision and Cineflix Rights signed up to test the service.
The pair hope that TRX can disrupt the traditional distribution business and boost the number of acquisitions made by smaller buyers and those from emerging markets.