Digital Vision managing director Kelvin Bolah has completed a £600,000 management buyout (MBO) of the post-production and restoration equipment firm.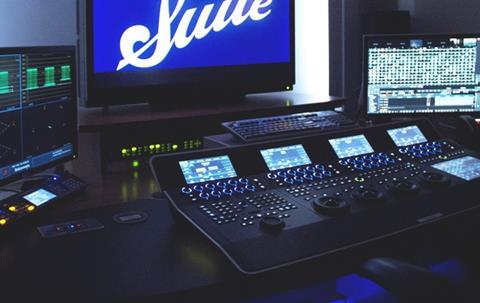 Nasdaq Stockholm-listed Image Systems – which owns two other companies that provide image processing tools for the defence, automotive, R&D and sawmill industries – put Digital Vision up for sale in September.
Bolah said the deal would free Digital Vision from the constraints of operating within a public company and allow it to focus on the creative sectors.
Digital Vision's products include the Nucoda grading system, Golden Eye scanner and Phoenix suite of restoration tools.
"The [Image Systems] board hasn't always been sympathetic to the needs of our business and I have been under pressure to manage the costs of the organisation, but the only way to achieve that has been to cut the cost base, which has had a negative impact on getting products and features to market," Bolah said. "The [Digital Vision] management team decided the company's products and technology were too good to throw away or pass into the hands of another manufacturer, and that's why we decided on the MBO."
The deal closed last week and was funded by Bolah, worldwide vice-president of sales Greg Holland and worldwide vice-president of operations Claes Wester- lund. Together with support from private equity backers, another £3m is being made available for Digital Vision's growth strategy.
Bolah said he will look to increase sales and marketing activity and double the number of R&D staff employed by the firm, adding up to 10 engineers to help it launch new features and products. Digital Vision currently employs 29 staff in the UK, US and Sweden.
Bolah said: "In the immediate to medium term, we see growth coming from restoration and archive, which are markets we know and understand. In the medium to long term, growth will come from our OEM [original equipment manufacturer] business. I don't foresee us pulling out of post-production but in terms of revenue, it is likely to be small compared with restoration and archive and OEM."
At NAB in April, the company announced an OEM deal to allow Sundog Media Toolkit to sell Digital Vision's DVO tools for noise management and standards conversion. It also revealed an arrangement for SGO's Mistika post-production system to support Digital Vision's Precision grading panel.
"The SGO deal was a surprise that opened our eyes and reminded us that we perhaps shouldn't be so prescriptive in the kind of deals we look for. At IBC, we met a Korean electronics manufacturer that could provide us with an opportunity to move into lots of different verticals," Bolah said.