The drama boom & battle for content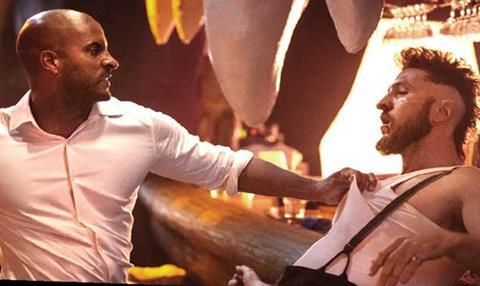 The sustainability of big-budget drama, the evolving relationship between British content firms and the major SVoD players, and the future of formats were some of the topics discussed during our 90-minute roundtable.
Leading British distributors also debated the viability of April's Mip TV event.
MANORI RAVINDRAN International editor, Broadcast
CATHY PAYNE Chief executive, Endemol Shine International
JENS RICHTER Chief executive, Fremantle Media International
JANE MILLICHIP Managing director, Sky Vision
RUTH BERRY Managing director, ITV Studios Global Entertainment
RICHARD HALLIWELL Chief operations officer, DRG
PAUL HEANEY Chief executive, TCB Media Rights
Is the current boom in high-end drama sustainable?
CATHY PAYNE There has been a renaissance in British drama. Five years ago, you might have had only a few places to sell it to the US, but now there are many different homes. The streaming services have opened up that world. It's very clear that US network broadcast shows aren't selling as they used to around the world.
Look at This Is Us: the most successful show of last season in the US comes to Channel 4 and has not done well. Meanwhile, British drama has reinvented itself.
RUTH BERRY I think you're right and that British content's positioned nicely. As the quality of British content continues to improve, we can compete, despite having 450 scripted shows coming out of the US. Broadcasters aren't renewing their output deals with the studios, and coming to one of us to buy a show they really want is far better for them than having to take a studio's entire slate.
JENS RICHTER Drama slots are on the rise everywhere. The US product is very American with diverse casting, which is great for the local market, but doesn't always travel.
RICHARD HALLIWELL One of the big changes we've seen is the acceptability of foreign-language drama.
Our catalogue is overwhelmingly subtitled, but it's front and centre, not buried at the back of the catalogue.
PAUL HEANEY The SVoD services are banking on the fact that these scripted shows will have a long tail in terms of viewers picking them up in years to come, perhaps more so than unscripted.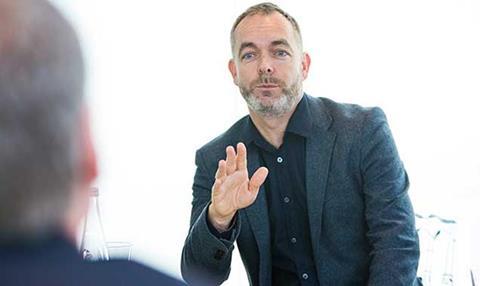 JR The problem is that the long tail doesn't work any more, because you now have complicated serialised storytelling and that doesn't tend to repeat too well.
RH There's not a problem fi nding outlets for it. We're a different scale from some of the companies around the table, but we don't have this stuff sat on the shelves. My worry is OTT has been a huge boon for our business, but who's watching the shows?
CP I always find it funny because having sold scripted UK shows for so many years, buyers always used to say British drama had too few episodes, was dark, grim and didn't have well-known actors. Then all of a sudden, everyone around the world loves Happy Valley.
Look at [BBCW co-pro] Taboo working for FX – that opens up another broadcaster that hadn't got into the co-pro model very much.
These shows are cheaper to make and allow broadcasters a way of having more originals, or territory premieres. And six episodes are less risky than 13.
Can anyone think of a British show that's been pulled off air in the US after one or two episodes?
How healthy is the market for smaller-budget drama?
RB It's about portfolio. There's such a range of dramas and some are more domestic but fantastic, and will be successful. Happy Valley – who would have predicted the success of that?
CP Knowing how much that was made for, it's just a really good show.
RB The slightly controversial question I often ask people is: 'Do you think there is a direct correlation between the budget and the audience of the home broadcaster, and the budget and the international sales?' I say there isn't, so what is driving that?
CP We do have a lot of in-house scripted producers. I say to them: 'We can make this great drama for this [big] budget, but you're not going to see anything else except for your production margin for a long time.'
RB: We had The Moorside consolidating with more than 10 million viewers.
However, it will be a challenge to sell that internationally – it's not a story that resonates and it's a short run.
But when you look at the budget and the domestic figures, it's incredible.
JANE MILLICHIP There is an audience expectation for scale as well. I agree with you on Happy Valley and The Moorside – those shows punch above their weight. But I think we have set the bar quite high for ourselves in terms of budget.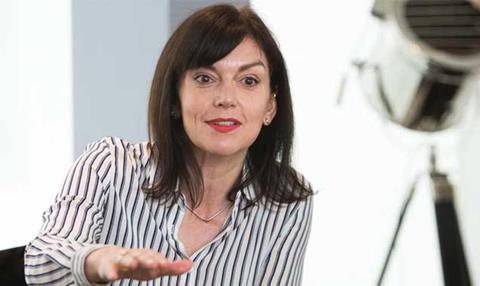 JR The budgets are under pressure when you're the broadcaster. As there's less money for marketing, guys like us have to think about what we can deliver, like embedded marketing potential. The competition is huge.
RH What's interesting – and by 'interesting', I mean 'horrifying' – is local OTT players saying they love the script, but asking: 'How much are you spending on marketing?' I'm not spending anything on marketing – that's their job.
How much money am I as a distributor going to put behind marketing a show to drive an audience to your local OTT platform because you want to compete with The Crown?
That's terrifying if you're a small distributor like we are.
JM With the SVoD services, the funding models don't relate to the conventional broadcast model where there is a tariff for each channel.
That's based on benchmarking against advertising, so if the budget goes up, you just have to find the money elsewhere – from a co-producer or a distributor.
The funding models for the SVoDs are more opaque than that. So we can't rationalise why they're paying that much and whether it makes sense. What are their value metrics?
I was having a debate with Netflix the other day. We're trying to put together a co-pro and I wasn't sure I could monetise the window we were discussing, even though it was a relatively modest investment for international.
I said: 'You've got to give me something here.' The reply was: 'Well, we don't have that much penetration in these markets.' But they've told the world that they do have penetration, and that's what my clients have been listening to. I asked them to give me proof of low penetration in those markets, otherwise I still had a problem because of clients' perception.
So we're stuck in a world of fudge.
How has this relationship with the SVoDs evolved?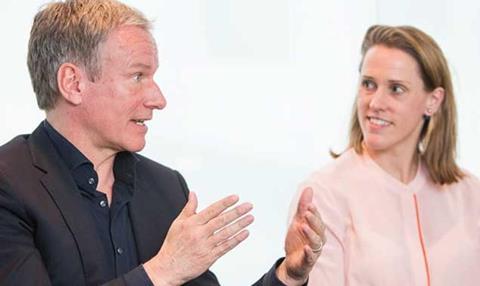 PH We can now talk openly about them. Previously, we weren't allowed to mention them.
JM It's quite exciting. Because we all face a funding challenge, it forces us to be inventive. But we're going to have to be flexible. We're doing partnerships we've never done before – risk mitigation tactics. What I'd like to do is find funding that is further up the value stream so we're not relying on international for everything, because it's an increasingly stressed area unless we invent more territories.
There is a ceiling to what you can do.
JR [Netflix and Amazon] ask for the universe in the contract.
RB It has evolved quite rapidly. In the early stages, we were selling a lot of long tail into those platforms and they were building up their critical mass of volume. We struck more than 200 deals with those OTT players. I think the challenging bit is as they move into higher-end shows and look at this idea of co-commissioning.
Amazon is our partner for Thunderbirds Are Go in the US and it's really interesting to see its ability to put retail and video together. We're learning from that. We're doing another kids' property – RoboZuna – for CITV and Netflix globally.
We're now starting to learn from retailers that Netflix in the US is deemed to have enough penetration to be a proper shop window for kids', so it can now sell retail on the back of that, something it wasn't able to do last year.
The co-production world, which has been around for a long time, is again evolving and Netflix is coming in right at the concept of the shows.
We did a deal between Netflix and the BBC for Watership Down and that was challenging. That was, I think, the first time we'd felt Netflix put its weight into wanting to get more rights. But it will pay significantly for that.
So people are having to learn how it manoeuvres around the value of rights and budgets – it is pushing boundaries for sure.
JR With OTT, you have three worlds. First is Amazon and Netflix, which you learn to love in a certain way because it's a very good revenue stream and very often they're excellent partners. They've stopped buying long-tail catalogue and the prices have come down.
It's much more of a case of picking individual properties.
Then you have a gazillion new SVoD platforms in local territories like Walter Presents. In Scandinavia, there are three or four platforms going head to head, so selling drama there gives you opportunities you never had before.
Finally, you have this third group of platforms that have yet to enter.
You're going to have a Facebook coming, an Apple coming, and that will then bring competition back to Netflix and Amazon. Then you'll see their business models changing again, because their models change every six months.
JM There's a fragmentation of platforms, but a consolidation of rights because everyone's got to warehouse against what might happen in their territory. I find that a bit challenging. The buyers are out there, but my sales team has to pick through different rights, which is very complex.
CP Everyone wants exclusivity and to offer the viewer the chance to watch the show in many different ways. We always say, you can have whatever you want; all rights are available, but it's going to come at a price.
RB It's hard to value those rights against a future that we don't yet know.
RH We consider ourselves lucky if we manage to walk out of the room with a couple of territories. We've had a lot of success carving out France and Germany.
PH The Netflix deals have moved from non-exclusive to exclusive this year. It is looking to take out the local SVoDs and that's its way of doing it. But it remains to be seen whether the budgets will be there to take them out. Moving genres, what is the state of the formats world?
JM We're all still waiting for the big one, aren't we?
RH And have been for a while.
CP I'm seeing a lot of reinvention of proven hits. I remember John de Mol coming to Australia and he said the future of non-scripted is to have the values of scripted in the casting.
Australian broadcaster Network Seven used to say, 'if it's not Dutch, it's not much'. Holland and the UK are also great markets to test shows and breed great ideas.
JR We brought back Match Game and Family Feud on ABC [in the US] and they worked like crazy. On the back of that success, we sell them around the world.
JM We have had a period of risk-averse commissioning for entertainment, but I feel that is changing.
RH We're seeing access to development funding on big ideas that just wasn't there before.
JM Entertainment is a way of re-establishing linear in a world of time-shifted viewing. If you have an entertainment show that is live or partially live in some way, and has some interaction, it forces people to tune into that for the event. I think we're getting our mojo back in entertainment.
JR When you look at TF1 [France] and RTL [Germany], it's 90% local programming and the most efficient way to do that is with formats.
RB There's a lot of success in midband formats.
JR Daytime.
RB The Chase has been incredible for us.
CP MasterChef for us.
RH The backbone of our revenue is Don't Tell The Bride.
CP I think Don't Tell the Bride is produced at such a good price point, and is so entertaining. It's like Say Yes To The Dress.
RB More than 40 countries are producing Come Dine With Me now.
PH The new factual entertainment formats aren't coming through so much. It's more gameshows than fact-ent formats. contract. If we find a flexible format, it's really good because we can sell it to a relatively small territory and their budget can contract without diminishing the quality.
JR My Mom Cooks Better Than Yours was our best-selling format of 2015.
RH Look at the big shows that people took a big risk on that have died on the BBC in the past few years, such as Can't Touch This and Tumble. It's too competitive with too many riskaverse commissioners and the strike rate is too low.
JM Very few broadcasters are going straight to series. As the distributor, you need to sell the pilot at the right point – if you sell it too early, you're underselling it and there's no buzz around it. There's a window where there's a bit of heat around a pilot – before the broadcaster has decided if it is going to series. You run around the world trying to sell it just in case it doesn't get commissioned to series.
JR Big formats are hard to produce.
RB We've got I'm A Celebrity… but shooting in Australia was prohibitively expensive so we created a hub in South Africa and there are now 11 territories making the show. We've had to adapt some of the bigger formats to make them affordable.
JR The most interesting version of the Got Talent format over the past few years was in Mongolia. The budget is limited, but it looks awesome.
JM There are really interesting shows like Afghan Star, which has helped revive tribal poetry and music in Afghanistan. A woman won it – with Taliban voters.
JM The bibles for formats are really important. For instance, the bible for Duck Quacks Don't Echo has the experiments that went wrong so broadcasters can save budget not attempting them.
RB We sold Dancing On Ice to Vietnam a few years ago and got a call asking how to make ice.
CP There will be another Big Brother – there will be more big shows breaking through and [there will be] bandwagons.
It will also be interesting to see how unscripted shows fare in the on-demand world, with shows like Ultimate Beastmaster on Netflix.
Staying in non-scripted, how healthy is the international factual business?
PH With all factual genres, there's a polarisation of budgets – you either have Discovery and Nat Geo getting obsessed with being premium, or there's the volume game. Unscripted is following scripted now. Lots of US channels follow the scripted commissions just to see what the themes are.
Narcos on Netflix, for instance, led to a hell of a lot more drug-based, gang-based unscripted commissions coming through.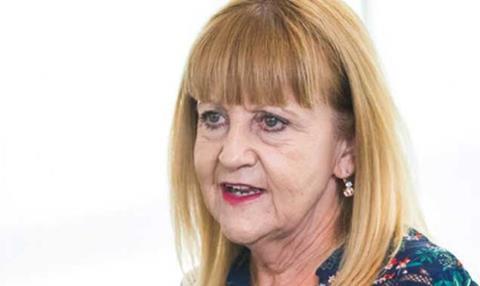 CP I find that sometimes non-scripted is not valued. There's a lot of talk about scripted, but when I look at the value in our catalogue, the non-scripted franchises that we have are the ones that continue to sell. They're cast like a scripted show as well. We did Ambulance, three hours with Dragonfly, and when you look at it you go: 'This is so compelling'.
RB There's definitely a dramatisation of unscripted.
JM We're selling a lot of crime shows, which were seen as cable fodder a few years ago, but are now doing better. Its split into many genres: the long-running procedural crime; the stalk and slash area. Now it's moving into big-budget specialist factual.
What are the challenges for acquiring third-party content?
RH Pipeline is a massive challenge, but not every indie wants to be owned yet. Many producers are not yet at that stage in their life cycle. We have 21 first-look development deals – so for two or three years we're there, but we don't expect a slug of the company or 20 hours in the first year.
PH There are plenty of indies out there. If I had more resource, I'd have more shows.
RH We're happy to offer producers a couple of hundred thousand pounds and a bit of help. But in one in three meetings, we have someone wanting £1m to fund a big offi ce in Soho who isn't offering any programmes until year three. That's not going to work.
PH There's still enough content out there, and not just from the UK. The US is starting to learn about rights.
JM We are a terribly promiscuous sector – I sell ITV shows and Endemol Shine sells Sky shows, and we're constantly trading each other's IP. I think that will continue and is healthy because the landscape's changing.
You need to have texture in your business plan when you buy a production business because you may not always retain the rights all the time.
JR We want to see ourselves as a home for producers, offering a constant exchange early on in development. It goes far beyond 'here's the property, what's the gap, here's the money and we take it to market'.
PH The old distribution model is dead – it's been disrupted. We all have to work a lot harder and get to know the producers much better. We've got to be fairly lean and mean.
How important is Mip TV these days?
PH I need to see Mip working. I don't want it to die on its arse. I threw my toys out of the pram a bit when I saw the number of buyers that were going, but I was reassured that [Reed Midem] is fully aware of [the falling number of buyers] and is taking big steps already. It is going to try to incentivise buyers to come a lot more.
CP For anyone who has offices around the world, it's a useful market to have all in one place. But Reed Midem has to address the costs.
JM Mip Drama has been good for us – it's an opportunity to have pre-sales conversations.
RB Our sales teams are travelling all year round but having everyone in one place is useful.
CP We do a lot of group meetings down there.
PH It can't just be a distributor love-in.
JR The traffic has definitely gone down. I wouldn't much believe the numbers that Reed Midem publicises. But it is a market that we have to go to.
The number of markets we attend has increased, and the way that we use them has changed. We go to Natpe, Berlinale and just launched American Gods at SXSW.
PH It needs more buyers and more producers. I judge Mip by how busy the queue at The Grand bar is.