Michael Moore doc among slate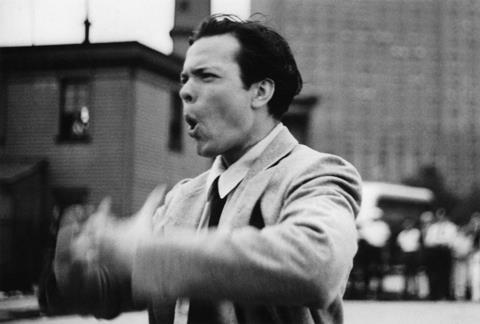 A Michael Moore exec-produced Orson Welles doc and Dan Gordon's Cuban sports film are among projects to be pitched at Sheffield Doc/Fest's MeetMarket.
The festival's flagship pitch event, which takes place on 12-13 June, will host 65 projects selected from more than 500 submissions.
The Mark Cousins-directed Orson Welles: A Portrait of an Artist will be seeking sales and distribution deals at the market, alongside Kim Longinotto's Shooting the Mafia, a film about n a female photographer's war against the Mafia.
Hillsborough director Dan Gordon will return to pitch Running for the Revolution with co-producer Julie Goldman, and Bafta-nominated The Hard Stop producer Dionne Walker is to present psychological doc Invisible Woman 2.0, about a couple working the streets of Paris.
Elsewhere, the Laura Poitras exec-produced The Rashomon Effect, directed by Lyric R. Cabral, will look at the differing perspectives of eyewitnesses recalling the shooting death of unarmed teen Michael O. D. Brown; while the John Battsek-produced A Story of Cops and Robbers will follow the life of retired African American NYPD cop who once worked for a drug gang.
How to Change the World director Jerry Rothwell is pitching After a Revolution, about siblings rebuilding their lives after fighting on opposite sides of the Libyan revolution; and the Nick Fraser-produced Sierra Leone: When the Devil Danced, directed by Insight TWI's Clive Patterson, will also be presented to buyers.
New decision makers at the market include US distributor Submarine, BBC Earth VR and the Royal Shakespeare Company.
Meanwhile, returning decision makers include A&E, Al Jazeera, the BBC, Channel 4, Curzon, Dogwoof, Discovery Networks, The Guardian and Pulse Films, among others.
Elsewhere, the festival's Alternate Realities Market will feature 25 VR and interactive projects.
Former BBC correspondent Charlotte Mikkelborg will pitch the VR project War Child, about life as a child soldier, while Richard Nockles and Lewis Ball from London's Surround Vision will pitch Wild Souls, a VR series on top animal whisperers.
Other projects include Brooklyn-based Ink Stories Studio's Vital, which explores how international field doctors working in South Sudan cope with civil war trauma, and Benjamin Landsberger's Arte-funded The Real Thing, which looks at Shanghai's 'fake cities' based on Venice, Paris and London.
The festival will also feature Doc/Dispatch, a new initiative for fast-turnaround projects which will connect select filmmakers with commissioners for one-to-one 10-minute meetings.