The Digital Production Partnership (DPP) has laid out its plans for becoming a fee-paying organisation and invited more broadcasters, indies, post-production facilities and manufacturers to become members.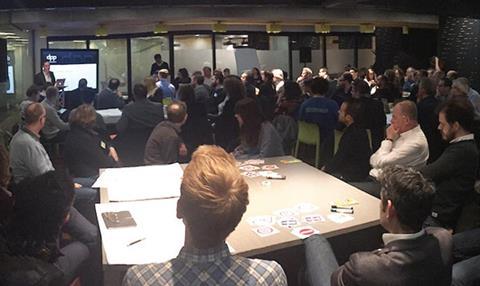 The group has announced its first fee-paying members, with BT Sport and post firms The Farm and 422.tv among the initial tranche of companies signing up. They have been joined by manufacturers Aspera, ERA, Vidcheck, Interra and Signiant.
From 1 April, the organisation will become a limited company that will be governed by a board of directors made up of BBC commercial director Bal Samra, Channel 4 director of strategy and technology Keith Underwood and ITV director of broadcast operations Helen Stevens, who will become chair of the organisation.
The DPP's original backers, the BBC, ITV and Channel 4, will continue to provide "substantial" financial support, which will in part depend on the number of fee-paying members recruited. Current chair Mark Harrison, who will take on the role of managing director from April, said talks were taking place with Sky and Channel 5, and he hoped they would become paying members of the organisation.
Members will be granted access to workshops and forums, including a compliance programme for equipment and interoperability, and workflow workshops to help define future standards. Common standard specifications and summaries of major reports will also be made available to non-members.
The DPP said the turnover-related tiered membership fees (see box) reflect the opportunities for commercial benefit and that indies – along with trade bodies such as UK Screen and education bodies – will be offered free membership as they "have the least opportunity in this regard".
"Our purpose is to bring all parts together – we don't believe any other organisation can do that in the same way as the DPP. We are pulling people closer by having members and accept we will be held to account more," Harrison said.
He acknowledged that it would be a "challenge" to satisfy the sometimes competing needs of members from across the industry. "There are bound to be moments it doesn't work as well for some. We will never achieve perfection but we already have experience and a track record in showing we can please most of the people most of the time."
There is widespread acceptance that the DPP-led co-ordinated approach to the file-based delivery of programmes has been a success, but its plans to move to a fee-paying structure have drawn criticism from some quarters. In particular, its proposal to introduce a Kitemark-style endorsement for post firms drew condemnation from the sector, despite some post houses apparently calling for the scheme.
The plans were dropped earlier this month amid questions about the implementation of the scheme and concerns that it could cause confusion among production companies.
Harrison said he understood why some facilities weren't happy with the plans. "The Kitemark had arisen from the post community as something we should consider doing – it was suggested to us," he said. "We hear facilities would like to have a workflow group so that they as experts can get together and inform us and the wider industry on what they think are best workflows."
UK Screen chief executive Sarah Mackey said she hoped DPP membership would not become a "de facto accreditation". She added that UK Screen members and the DPP had worked successfully together over the past three years defining standards, but there was concern that "seeking guidance only from companies who are willing or able to pay for DPP membership will deliver a sub-optimal outcome for future standards work".
Harrison said there was no relationship between DPP membership and being part of a broadcaster's preferred suppliers: "What the DPP offers to post houses is the opportunity for them to take part in conversations about change and get early warning around any form of changes that are useful to them. And our roadmap is not entirely about common standards – it also includes aspects such as connectivity and archive."
In June, the DPP is expected to deliver common archive standards along with a report about archiving. That will be followed by a common standard for Ultra High Definition programme delivery and the internationalisation of DPP standards.
Membership Fees
£25k
UK broadcaster
£15k
Foreign broadcaster; consultancy
£2k-£10k
Manufacturer
£1k-£4k
Post-production facility
£100
Freelancer
Free
Indie; trade/education body