From fetish clubs to porn sets, W's new drama about the world of PR explores the seedy side of celebrity culture – and has a cracking female anti-hero at its heart, says Oliver Lansley
Production companies Hat Trick Productions; CASM
Commissioner Pete Thornton
TX 10pm, Thursday 21 February, W
Directors Peter Cattaneo (episodes 1-3); George Kane (4-6)
Writer Oliver Lansley
Executive producers Jimmy Mulville; Helen Williams; Anna Paquin; Cerise Larkin; Stephen Moyer; Mark Larkin
Producer Mark Talbot
DoP Ruairi O'Brien
Distributor Hat Trick International
Post house Encore
The process of making Flack started six years ago over coffee with my producer Mark Talbot – then a fresh-faced development exec. He asked me if I had any ideas and I told him I wanted to write a piece that explored the world of tabloid newspapers and celebrity by looking at its underside and the cynicism behind it.
However, what started as an idea set in a glossy tabloid magazine office evolved into a show about PR when I started to realise the full powers of these masters of the 'dark arts'.
Twisted satire
Tonally, I was aiming for Drop The Dead Donkey meets Entourage via The Thick Of It. Dark, twisted satire, unpicking the public's obsession with celebrity culture and the work that goes into maintaining the myths.
My other ambition was to create a show with a cracking female anti-hero at its centre. I remember being given a book called Difficult Men about male showrunners and their remarkable male creations, from Don Draper to Tony Soprano. I told Mark I wanted to write a character that could feature on the cover of the book Difficult Women.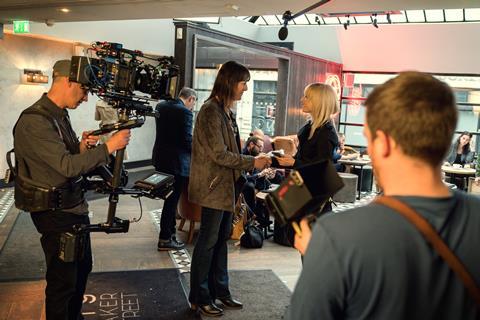 There are many pitfalls when trying to create a show embedded in celebrity culture. By necessity, it has to be relevant and current, while also being, frankly, quite rude at times.
One of the joys of watching a show like Flack is letting the audience tie themselves in knots trying to figure out which famous figures the characters and stories in the show could be based upon.
I have had many people come up to me and say: "That character is X, isn't it?" This often leads them to tell me another story I had no idea about, which just goes in the fuel box for a potential series two.
The truth is, all the ideas for stories come from a seed of truth, a person or rumour (or an outright piece of gossip) I heard during my research wining and dining with the great and good of the PR world, but none of the characters is a direct representation of any one person.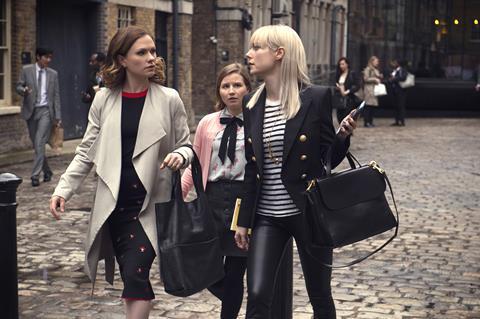 The point of Flack is not to name and shame; it is to examine the mechanisms behind this force of media we are consuming every day – the stories we crave and accept, even though deep down we know they must be untrue.
PR is a dance with the public; great PR is about painting a picture of the world that you know your audience want, which makes them ever willing to accept it, no matter how ludicrous it may be.
We had great fun shooting the show. Our locations ranged from fetish clubs to high-class hotels, and footballers' mansions to porn sets – the world of scandal is a fun world to go to work in.
On top of this, we worked with a brilliant cast that included Anna Paquin, Sophie Okonedo, Bradley Whitford, Lydia Wilson, Marc Warren, Katherine Kelly, Darren Boyd, Alan Davies, Max Beesley and Amanda Abbington.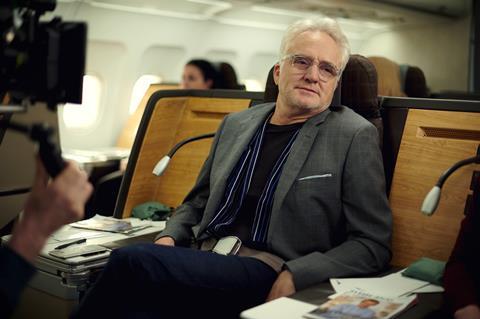 We were very lucky to have the coproduction in place between US cable channel Pop and UKTV to bump up our budgets from what might normally be expected for an hour of UK television, and I will be ever grateful to Hat Trick International (Hat Trick Productions' distribution wing) for investing in the show to get us where we needed to be.
Even so, we had to be creative. Sets were stripped and redressed – as often were the supporting artists – and schedules and budgets were often squeezed and rearranged to make things work.
Oliver Lansley - My tricks of the trade
Always finish a script. Don't just subconsciously redraft it.
Get people to read it. Rip off the plaster and get used to it.
Don't take it personally. You will get notes; some good, some bad. Step back as impartially as you can so that you can discern the difference.
Fight your corner. You know this script better than anyone, so be prepared to fight for what is important.
Trust your producer. Make sure you have a producer who knows you and the project inside out and will support your vision.
Story, story, story. When you cannot see the wood for the trees, remember that your job is to tell the story as clearly as you can.
The most challenging episode in many ways was episode five. It's a two-hander that plays out in real time and is set entirely on an aeroplane. When I wrote it, I remember thinking: "There is no way I will ever get to make this." But it's now my favourite episode of the series.
So, here we are six years later, waiting for Flack to air – a surreal but thoroughly satisfying prospect. Make sure you watch it: it's a lightning-paced, funny and heart-breaking, female-driven dissection of image culture – at least that's what my publicist told me to say.
PULLING OFF TRICKY SHOTS
Ruairi O'Brien - director of photography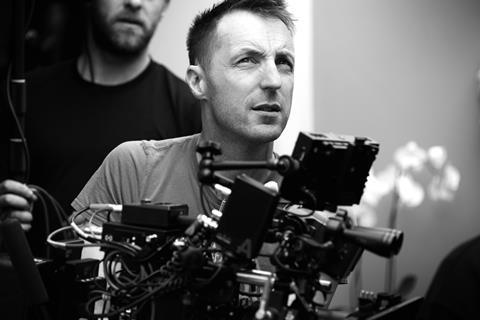 Director Peter Cattaneo and I thought it would be great to shoot in an anamorphic style and play with the full wide and shallow frame. We had people behind us who supported us doing what we felt was best for the project, so off we went shooting 2.35:1.
Although the show is full of interesting characters, Robyn (Anna Paquin, pictured) is the heart of it and it was important to emphasise this visually without being gimmicky. Gimmicks quickly become tiresome.
There are a few key moments where we really follow her and one of these is the opening of episode two. Oli Lansley wrote it as a POV shot starting in a toilet stall. As the door opens, the shot reveals Anna reflected in a bathroom mirror and then moves through a club, past some bacchanalian behaviour and onto the dancefloor.
The key to the mirror shots was a wall with a hole in it. The camera was on one side and the actor on the other.
It's a very simple trick that just requires planning. It was mostly straightforward, but the reflection meant we had to time things perfectly with Anna. We had twins as extras so we would see one in the foreground and one in the fake reflection. Those subtle touches help to sell the idea.
We thought we had planned for everything but it's always the little, unforeseen things that get you. On the day, we couldn't open the stall door with the camera and me in the way. In the end, we had to remove the door and one of the props team held a six-inch piece of cardboard in front of the lens and swung it like a door.
Being so close and out of focus, it looks just like a real door.
When you do work like that, there's real camaraderie on set and that communal reward keeps everyone buoyed up through the long days and nights.