Despite its bleak subject matter and abandoned tunnel setting, we wanted our Norwegian drama adaptation to look warm and inviting rather than dark and gloomy, says Liza Marshall
Production company Hera Pictures
TX Friday, 13 September, Sky 1
Length 8 x 60 minutes
Commissioners Cameron Roach; Zai Bennett
Series directors Luke Snellin; Shariff Korver; Lise Siwe
Executive producers Liza Marshall; Mark Strong; Mark O'Rowe; Gabriel Silver
Writers Mark O'Rowe; DC Moore
Series producer Barney Reisz
Production designer David Roger
DoPs Ollie Downey; Adam Etherington; Anna Valdez Hanks
Sound recordist Alistair Widgery
Editors Johnny Rayner; Fiona Colbeck; Carmela Landoli
Post house Technicolor
When I watched the Norwegian show Valkyrien, I was struck by its interesting central concept – how far a man would go for love. I also got excited by the potential to reimagine it deep under the heart of London.
I'd been keen to do another project with Mark O'Rowe ever since we had first worked together more than a decade ago on Boy A, a film directed by John Crowley and starring a young Andrew Garfield.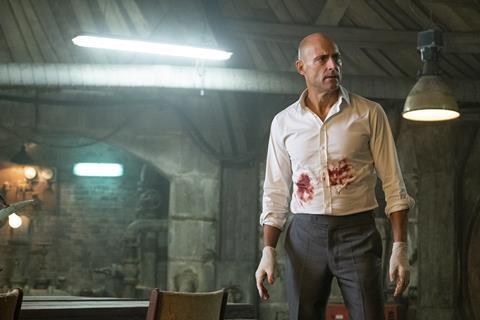 We had secured the Valkyrien remake rights and when I brought it to Mark, he loved the idea of a desperate man under the streets of the capital and brought his unique voice to the project, writing all eight scripts.
He used the existing series as a jumping-off point, keeping it conceptually the same, but really making it his own. The result is an unusual mix of emotional darkness with black humour.
We wanted to tell a story about people you'd like to hang out with; everyone had to have their own adventure, even if they had only a small part.
This distinctive tone called for a unique look and production designer David Roger stepped up to the challenge, creating a brilliant and huge set based on the abandoned tunnels and lift shafts we had discovered at the closed Aldwych tube station.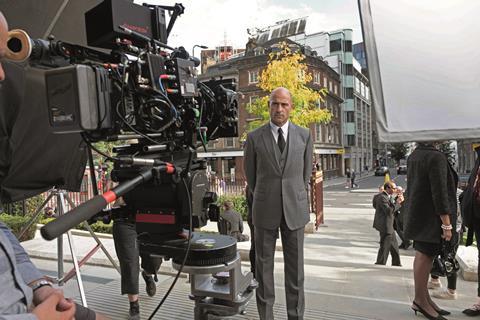 However, lead director Luke Snellin, producer Barney Reisz and I never wanted to make a dark and gloomy show – the very opposite in fact – so we consciously made the underground space as warm and inviting as we could.
The operating theatre is a warm copper colour and our DoP Ollie Downey lit the space with blues and reds – Luke had a book of Rothko paintings and we carried that palette right across the show, from wall colour to costumes.
As space is at such a premium in London, the best place we could find to house the enormous set was the Honey Monster building in Southall, which sounds a lot more fun that it was. The disused Sugar Puffs factory was full of pigeons and old cereal-making equipment, and housed a disused tasting lab.
It was like the Marie Celeste when we first looked around, with abandoned desks and paper everywhere. We even found a Honey Monster costume discarded on the floor.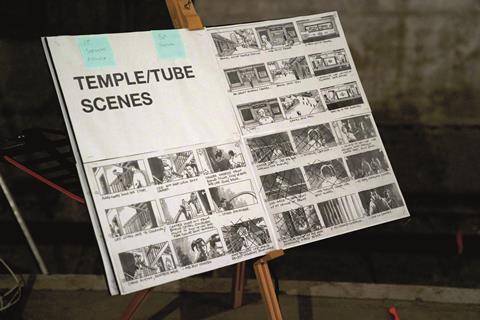 We had to get rid of the rats, soundproof the main space, and build dressing rooms and make-up and costume stores – it was quite an undertaking but it turned out to be a brilliant, if cold, studio. It's a real shame it's about to be knocked down.
We had several filming challenges – from transporting all the equipment by hand down to the old tunnels at Aldwych, where there is no lift (nor toilet), to wading through water in an incredibly long goods tunnel in King's Cross, to recreating realistic combat hospital-style operations in our underground clinic.
Monster set
Tobi King Bakare, who plays Jamie, had to spend hours lying on a plank under the operating table as Daniel Mays and Mark Strong removed a kidney from a perfect silicon replica of his body – complete with organs filled with blood.
When it came to the score, we wanted something really unusual and distinctive that could support the tone of the show. Matthew Herbert did a brilliant job on Kevin Macdonald's YouTube doc Life In A Day – using the sound of a note sung and then uploaded by thousands of individuals to create the film's music.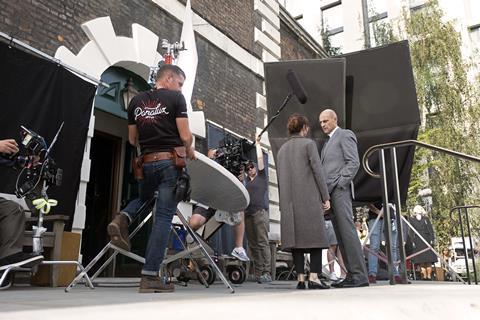 He'd also made music using sounds recorded underground in London, so he seemed the perfect choice. Matthew had never scored a TV show before so he brought a really fresh approach to it – he even built a drum kit out of medical instruments.
GIVING THE UNDERGROUND SCENES THE WOW FACTOR
David Roger, production designer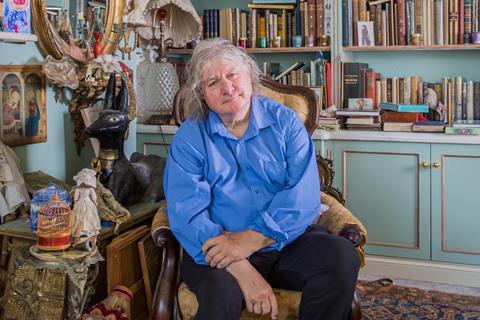 I didn't really have a brief for Temple. My background is quite theatrical and I knew there was a danger that an underground lair could look incredibly boring in a contemporary show, with low ceilings and narrow tunnels. If it was dark and gloomy down there, people would switch off.
I'm an opera designer and the producers wanted something slightly operatic and with a bit of a 'wow' factor. I wanted to create a journey through tunnels and then provide a big reveal – the big main operating room.
Frankenstein's laboratory and The Phantom Of The Opera were on my mind throughout. As with Temple, Frankenstein is a metaphor for a good man caught up in something that gets out of his control, but along with that gothic fantasy, I wanted to root the look and feel in reality.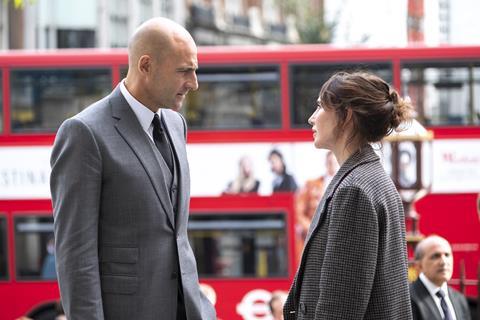 When we were researching the series, we were taken to the Strand, where there is a half-built rail network constructed in the 1900s. It was abandoned through lack of money and this is what we used as inspiration. There was a semi-built lift shaft that looked like the 'Wall of Death' you used to get at funfairs. "That's our operating theatre," I thought.
In our story, Daniel Mays' Lee sets up the theatre for Mark Strong's Daniel. Lee's a slippery character, so the medical equipment would have come off the back of a lorry.
Medical equipment is constantly updated and anything over about 20 years old would look quite old to the viewer, but that's more visually interesting than state-of-the-art hospital kit anyway.
Designing Lee's underground garden was lovely as well; it's his own little world. We took inspiration from hydroponic gardens in London where they grow plants with underground water systems. It's extraordinary how much greenery there is down there.