Spend on domestic shows grew by one-fifth in 2018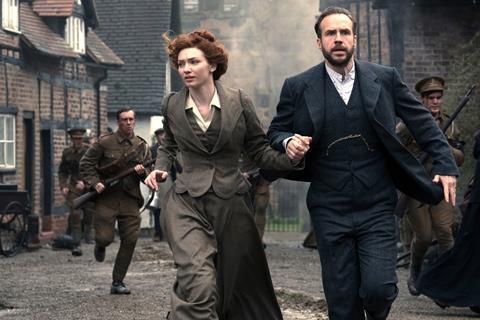 A surge in domestic productions helped total spend on high-end TV in the UK push past £1bn for the first time in 2018.
British Film Institute (BFI) figures published today show that consolidated spend on shows costing more than £1m per hour rose by 4% to £1.1bn in 2018
A third of this spend - £378m – went on domestic productions, a 19% increase on 2017.
UK shows accounted for 55 of the 119 high-end TV titles produced in the UK last year.
Qualifying titles included the BBC's Luther, The Cry, The War of the Worlds and The ABC Murders, ITV's Torville and Dean and Channel 4 comedy Derry Girls.
Inward investment spend, on productions filmed here but substantially financed and controlled outside of the UK by international broadcasters and co-producers, stood at £794.5m, a 2% drop on 2017's consolidated spend of £810.7m.
This included shows such as Left Bank's Netflix series The Crown, House of Tomorrow's Black Mirror, Bad Wolf's BBC/HBO co-pro His Dark Materials and Hulu's adaptation of Four Weddings and a Funeral.
Animation spend hit £39.6m, from 15 domestic UK productions such as Hey Duggee, Clangers and Bing, and five inward investments/co-productions.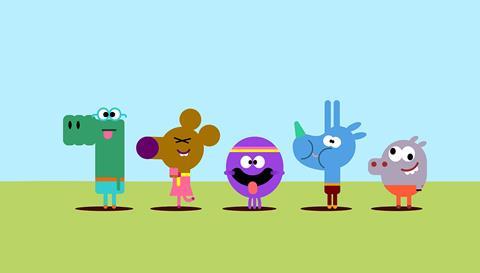 The BFI pointed out that more than other category, there is a significant time-lag with animation data. At a comparable point last year, 2017 spend stood at £54.1m, but later rose to £70.7m across 46 productions.
Combined with spend on 202 feature films, total spend on high-end production in the UK hit £3.1bn last year, a slight drop on 2017's record £3.28bn.
BFI chief executive Amanda Nevill said: "In a time of seismic change, today's figures prove that film and television are thriving, a vital creative industry that is outstripping other sectors. We remain one of the most in demand places in the world to create moving image content.
"The benefits are being felt UK-wide with production expanding in the nations and regions, boosting the economy, building skills, creating jobs and giving opportunities for people of all backgrounds to join our industry."
ScreenSkills chief executive Seetha Kumar added: "The skilled workforce is one of the reasons why productions want to work in the UK. We are investing in training thousands of screen professionals - both bringing in new and more diverse recruits and boosting the skills of the existing workforce - to maintain our skills base and to meet industry needs."