Viewers in UK and Ireland can watch any LaLiga match for a one-off payment of £2.99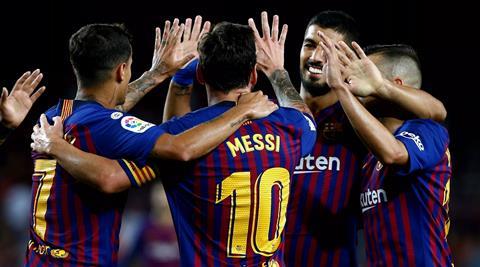 Sports streamer Eleven Sports has partnered with digital football platform Onefootball for the launch of an in-app, pay-per-view live streaming football offer.
Viewers in the UK and Ireland can now purchase and watch any LaLiga match carried by Eleven Sports for £2.99 (€3.49 in Ireland) on a pay-per-view basis via the Onefootball app.
Plans are also in development for the Onefootball pay-per-view option to be rolled out for Serie C matches in Italy, before the model is launched in other Eleven Sports markets from the 2019/20 season onwards.
Eleven Sports global managing director Danny Menken said: "Fans worldwide are seeking more flexible ways to watch live sport. Our pioneering partnership with Onefootball enables us to cater for those needs, while also broadening our reach to a wider fan base.
Onefootball founder and CEO Lucas von Cranach said:"Eleven Sports and Onefootball share the same vision how live football should be brought to the fans today. We are thrilled about this partnership."