Broadcaster promises to deliver the most comprehensive digital coverage for next year's Olympic Games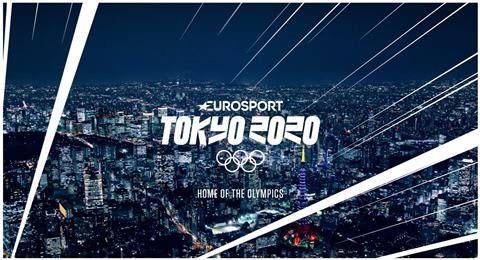 Eurosport is ramping up its coverage for next year's Olympics, promising to be the only European broadcaster to offer every minute of the games across all screens – TV, streaming, online and social.
Live and on-demand content of all the Olympics disciplines will be broadcast via Eurosport's OTT streaming service, Eurosport Player. It will also offer real-time digital and social media coverage, including 'tailor-made' personalised content for fans, featuring their favourite sports, athletes and experts.
JB Perrette, president and CEO Discovery International, said: "Our Olympic Games journey started with PyeongChang 2018, where our unique approach to the Games brought record viewership, reach and engagement across Europe. For Tokyo 2020, Discovery's ambitions are even greater. We are committed to offering fans the most innovative and in-depth digital Olympics ever across Europe, delivered at a scale that has never been seen before."
Dave Schafer, senior vice president content and production, Discovery, added: "Our line-up of world-class experts will be uniquely placed to tell the stories that really matter and power people's passions for the Olympics like never before. Following the award-winning success of the Eurosport Cube, cutting-edge technology will continue to be at the forefront of our coverage to create deeper audience understanding and engagement."
Eurosport has launched a manga-inspired promo campaign (watch it below) that will air over the next month. With a year to go before the games begin, the broadcaster added it will reveal more plans for its Tokyo 2020 coverage, including "cutting-edge studio and production technology" over the coming months.