Quick turnaround times and a keen eye on the budget often mean that productions prefer to post in-house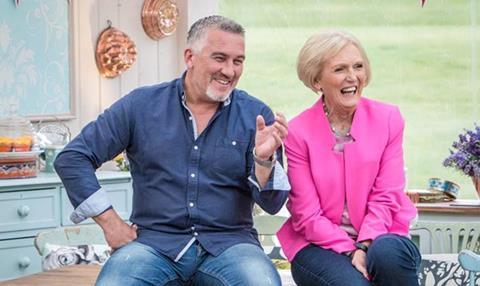 The wider use of in-house post facilities is one of the most striking aspects of the final part of our survey, which looks at factual ent ertainment programmes. This is due, in part, to the number of shows produced by production companies in the Warner Bros group, which largely use the company's extensive in-house facility to complete all post for its factual content, as well as broadcasters' use of its their in-house facilities.
For Julie Sangan, head of post-production operations at Warner Bros Television, one of the main benefi ts of using an in-house facility is greater involvement of post in the entire production process.
"We provide all sorts of tech support, back up and camera advice and, because we are in the same building, with the same goals, we have the best interests of the show in mind; we are more invested in [a production]."
Cost is also an issue. "We know the best and most efficient way to make these shows," Sangan says.
Sangan's approach is to try to post produce all Warner Bros shows in-house unless they are so large - such as The Voice - that they will swamp the facility. The facility is also becoming more ambitious, and is now taking on rig shows such as First Dates.
"We rely enormously on the freelance market and specialist providers like Vaudeville and The Finish Line when we need things that are more esoteric," adds Sangan. "Our kit and workflows are tailored to providing the most solutions across the board. We can't get into specialisms because of the broad range of programming that we do."
Baselight comes out on top again as the system of choice for grading, but Avid's Symphony, which is the clear system for scripted comedy and factual, is also the main choice for onlining factual entertainment programmes.
Symphony is used extensively for C4's fast turnaround format Gogglebox, which is post-produced by Envy - the independent facility with the biggest share of post of the programmes in our sample.
Envy head of operations Jai Cave says that while a production might favour one system over another, circumstances often dictate which kit is used.
"Gogglebox, for example, might love the idea of using Baselight, but there's just no time for it, and the same goes for audio. Aside from time and budget, the look that is required is also a factor," he says.
Gogglebox is cut at full resolution and stays in Symphony throughout the post process. "That has to happen because of the turnaround time but it is also possible because the set-ups are the same and the cameras are fixed, so there aren't many problems to smooth out. Also, the audio is very predictable and basically remains as mixed on set."
Click on the images below to enlarge
Click below to view table in full