We wanted to put a group of British teenagers through a US programme designed to 'scare them straight', but getting them into the country wasn't straightforward, says Nick Godwin
Production company BriteSpark Films
Commissioner Ian Dunkley
TX 9pm, Monday, 29 April, Channel 4
Length 3 x 60 minutes
Executive producers Nick Godwin; Bill Erfuth
Series producers Rachael Barnes; Kathryn Taylor
Series director Matt Rudge
Post house Run VT
When we touched down at Orlando airport, half a dozen armed police officers came on board and asked for Nick Godwin to make himself known. I wasn't expecting that. I suspect most passengers thought I was some kind of fugitive.
They escorted me (red-faced), the team and our eight teens off the plane and straight onto a prison bus. It had taken more than a year to get here.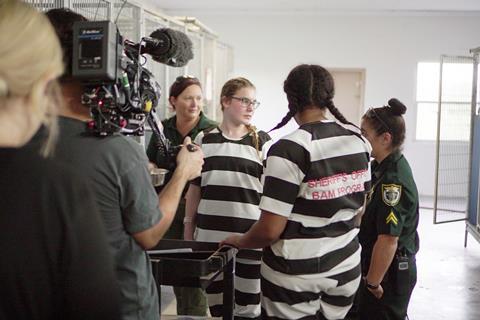 Soaring knife crime and juvenile delinquency is seldom off the front pages. But how do you explore the issue and actually say something new?
I'd heard about US schemes where teen tearaways are sent to the local jail for a day or two to 'scare them straight' and wondered if we could take British teens to the US and do the same. After getting the nod from Channel 4's factual entertainment department, we started looking at access.
We regularly work with a US producer with a background in law enforcement and within a week or so, we were on the phone with the larger-than-life Sheriff Ivey, who runs Brevard County Jail in central Florida. He loved the idea and agreed to supersize the prison's existing programme for us. That was the easy bit.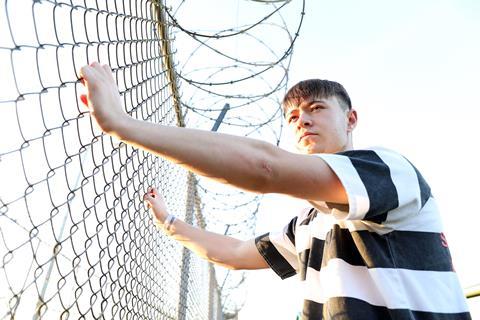 Casting was a nightmare. The big UK organisations that deal with troubled youngsters mostly wouldn't help, so we worked with small charities, often run by ex-offenders. Additionally, we'd often meet a promising candidate only for them to vanish or get arrested.
We clearly had to be up front with potential contributors and their parents – this process would be tough and push them to their limits – so, unsurprisingly, some dropped out. Finally, weeks over schedule, we had a strong cast of teenagers from diverse backgrounds and different parts of Britain. We were ready to go, or so we thought.
Two weeks before we were due to start shooting, the young contributors' visas were all refused. If we were sending over a group of public school kids, I'm sure they'd have sailed through. But wayward teens, it seems, weren't welcome. We had to throw away the plane tickets, lay off a team of around 20 and think again.
Thankfully, three months later we had landed in Orlando with seven days to shoot three hours of TV. Next to the hell of securing visas, the shoot was – almost – a breeze.
Matt Rudge - My tricks of the trade
Hope for the best but always plan for the worst.
Story trumps everything else.
Movie tropes can be your documentary friend.
Storyboarding isn't just for drama. Even with ob-docs, it can help focus the mind on how to cover big shoots or get the most interesting shots.
The Behaviour Modification Programme is run by Lt Robbie Stokes, a military veteran whose day job is working with local delinquents.
He is, quite simply, brilliant – switching between Full Metal Jacket-style shouting and quiet mentoring. His philosophy, a kind of tough love, is that you have to "knock 'em down" before you build them back up; you have to shock them back onto the straight and narrow.
To that end, the officers had arranged some eye-popping 'lessons' for the kids. At one point, they were led into a room to meet two young men – barely older than them – who were facing murder charges.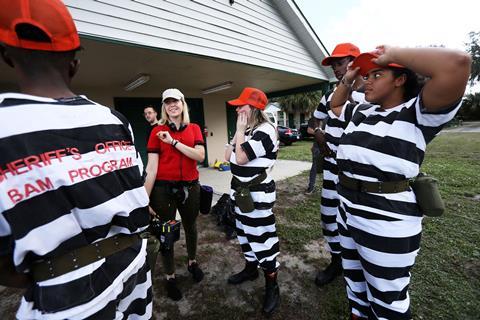 One told them he was in the wrong place at the wrong time, at a party when a shootout took place. The other said his charge was the result of a drug deal gone bad.
Later, the teens were taken to the police morgue to come face to face with victims of crime who had paid the ultimate price. It was one of the few times they were completely silent.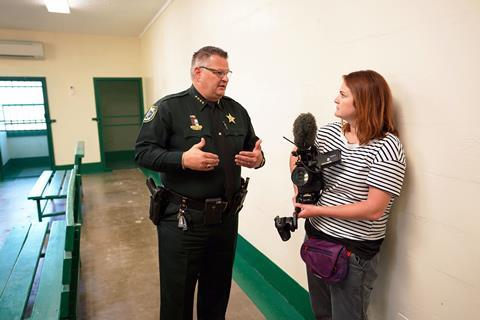 At first glance, the scheme looks brutal. The teens were put to work on a chain gang and in the prison kitchen. They hated the food, wearing uniforms, being shouted at and the iron jail discipline. They fell out, fought among themselves, got upset and wanted to go home. But they all stuck it out.
Only time will tell whether it really works, of course. Certainly, they all changed during the week. On the last day, one of the kids asked an officer whether she would mentor him by phone weekly once he returned to the UK. Another said he wanted to join the police – not the British police, as they're too soft, but the American.
As one officer said, even if one of the kids stays on the straight and narrow because of the programme, it will have been a success. I hope it's also a compelling and thought-provoking watch.
CREATING DISTINCT SPACES
Matt Rudge, series director
The aim was to have the series firmly rooted in documentary storytelling, with three-dimensional characters at its heart, while making it as filmic as possible.
One way we did this was by trying to create distinct spaces both physically and psychologically: inside the jail, with its uncomfortably dark wings and cells; outside in the searing Florida heat; and in the UK, for back stories.
We went for a grainier look inside the jail, adding to the feeling of suffocation. Shooting S-Log2 on Sony F5 and FS7s enabled us to push the interior jail colours into unsettling greens in the grade to make it subconsciously even more disturbing.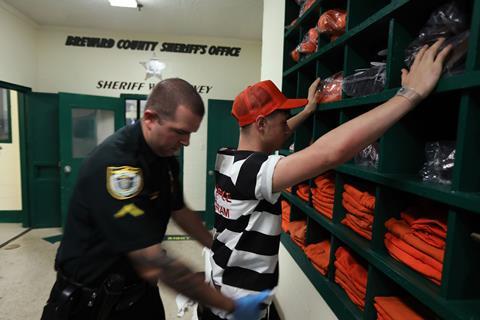 The exteriors also benefited from altering the exposure index and the S-Log2 in the bright sun to avoid detail being blown out. In the grade, we pushed the colour space deep into yellows and reds, aping a straw filter look, while making a virtue of the oppressive heat.
To make the most of the setting's cinematic potential, we used a DJI Phantom 4 Pro drone with a Sony A7S II on a DJI gimbal to shoot the swampland and jail perimeter in 4K.
The UK scenes were shot in a more stylised way than the rest of the show. We shot illustrative hometown GVs on primes and 100fps footage of the teens, with contributor voice tracks or master interviews cut in. The UK look was less saturated, pushed towards cold blues to juxtapose with the US scenes.
Portable set-up
Shooting the master interviews was a challenge as contributors were scattered across the UK – and often unreliable. We created a portable interview set-up so it would appear all the interviews were done in one space when they were actually shot in pub function rooms and church halls near contributors' homes.
We used a textured backdrop, 50mm prime lenses, one key light, a Chimera soft box and one Dedolight to add an illusion of depth via reflective materials.