Following love-struck otters and baby hedgehogs through the long process of rehabilitation offered a new way into a crowded genre, says Jackie Savery
Production company Maramedia
Commissioner BBC
Length 10 x 30-minutes (stripped)
TX 6.30pm, Monday 2 September, BBC2; previously aired on BBC Scotland
Executive producers Nigel Pope; Jackie Savery
Series producer Tom Cara
Production executive Jackie Dorman
Directors Fergus Gill; Steve Parsons
Researcher Fiona Donaldson
Post house Arteus
When we first visited the newly opened Scottish SPCA National Wildlife Rescue Centre back in 2013, we realised there was an amazing opportunity to create a series that would provide a fresh perspective on British wildlife, combined with a powerful welfare agenda and passionate contributors whose skill and dedication could really shine through.
Although Maramedia creative director Nigel Pope had pioneered many wildlife formats like Big Cat Week and Springwatch, we had been producing almost exclusively blue-chip content for the past few years, so this would be a new direction for us.
A different story
So why did it take so long to get commissioned? Well, several broadcasters cited the overcrowded vet, pets and wildlife marketplace.
However, we knew Born To Be Wild had the potential to be different, because we planned to follow the whole story from first admittance of an owl chick or baby badger through its care and rehabilitation to its release back in the stunning landscapes of Scotland. This would allow viewers to fully engage with these characters and see a very intimate side of wildlife rehab.
We wouldn't give up on the idea and it was eventually commissioned in late 2017, when BBC Scotland's Steve Carson and David Harron viewed our casting tapes and saw its potential for the forthcoming BBC Scotland channel.
Our blue-chip credentials fused with the popular factual experience of series producer Tom Cara and series director Steve Parsons proved a winning formula. Maramedia cameraman Fergus Gill and researcher Fiona Donaldson really got under the skin of the centre, creating superb relationships.
We worked hard to build trust and mutual understanding of our roles with contributors.
This wasn't difficult with the team at the Scottish SPCA – their dedication, skill and passion is second to none and, of course, their unwavering love for wildlife is something special. Production started early in 2018 and we were immediately beset by terrible weather.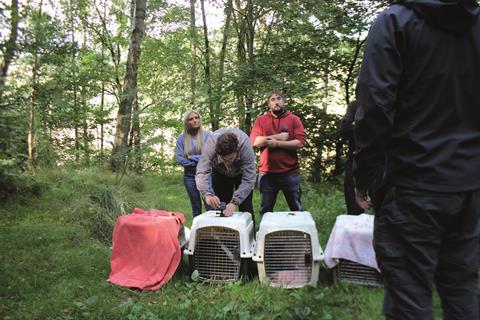 The 'Beast from the East' hit and the animals brought into the centre were often in a critical state, and more than was usual didn't make it. It created far too many sad or abrupt endings.
Thankfully, the weather improved and the centre began to fill with orphaned wild animals that had a real chance of release. As centre staff worked around the clock, so too did our production team, who were by then fully embedded. We shot continually from early 2018 through to September, which meant we could follow the orphans from admission to release.
There are challenges in capturing this process. To quote centre manager Colin Seddon: "An animal needs to be tame enough to be hand-reared, but wild enough to be released."
This means that animals must be 'rewilded' as they grow; once weaned, they are placed in larger enclosures with no human contact allowed. Obviously, that makes filming difficult.
Jackie Savery - My tricks of the trade
We worked with a brilliant local team, which resulted not only in a significantly reduced carbon footprint but also a real sharing of skills.
Be clever with archive. We gave the series a glossy look and provided fantastic extra insights by supporting filming with our extensive archive of Scottish natural history.
Relationships are always key. We knew we wanted to cover the contributors' passion and worked for years to develop insight and understanding of their work.
Stay in for the long haul. This series took five years from first development to commission, but we passionately wanted to make it happen.
Maramedia's experience with remote camera technology, through years of trying to capture elusive species like giant armadillos, really came into its own here.
We were able to rig dens and bedding areas, revealing heart-meltingly sweet scenes like the First Dates-style meeting of orphaned otters Slim and Gill, as well as the first steps into the wild of long-term centre resident Babe the hedgehog.
We knew the story arcs would take time, but we hadn't anticipated quite how long some species would take to recuperate. We often began our edits while the animals were still in care, not always knowing how the story might end.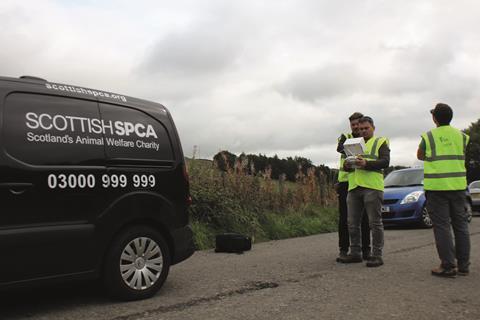 However, as autumn began, all our main characters were finally released and the jigsaw puzzle pieces fell into place. Harron, our BBC exec, was keen to showcase the natural passion of the Scottish SPCA team alongside the animal stories.
It's exciting to see Born To Be Wild playing out on BBC2. Scottish viewers saw it earlier this year but now the rest of the UK can meet Babe the hedgehog and our pair of love-struck otters.
FUSING FILMING STYLES
Fergus Gill - camerman/director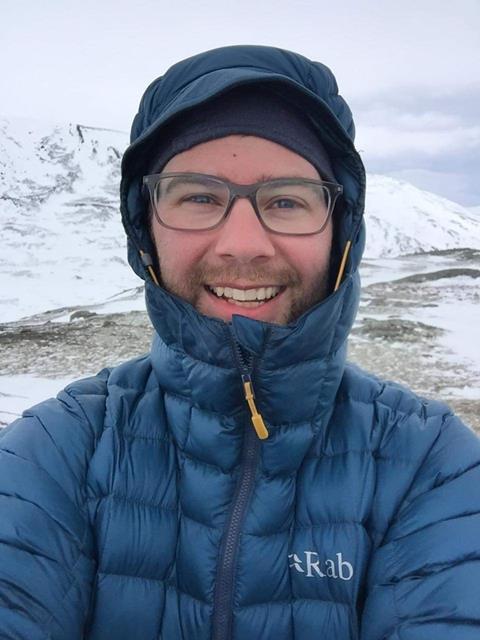 I'd worked with Maramedia for a few years on blue-chip shows like Highlands, Hotel Armadillo and Wild Shetland: Scotland's Viking Frontier, initially as a field and camera assistant and then as a specialist cameraman using Panasonic Varicams and Red cameras.
It was in the Brazilian Pantanal where I first used Reconyx Camera Trap systems to capture views of animals in dense forests and at night.
This was something we brought across to Born To Be Wild, for filming animals at the last stages of their rehabilitation when human contact was reduced. We also used it after their release to see how they were coping in the wild. The advantages of these cameras are the excellent image quality for their small size, portability and long battery life.
ADAPTING TECHNIQUES
Born To Be Wild was the first observational- style documentary series I'd worked on, and one of the best things about it was the way we were able to fuse the blue-chip long-lens filming with the fly-on-the-wall-style handheld filming of the Sony FS7.
For the scenes in the centre, I worked with the producer/director Steve Parsons on the rehabilitation storylines. We shared the filming, as the centre can be a busy place, with multiple things happening at once.
GoPros were a key tool for showcasing the animals' rehabilitation. They're small and unobtrusive, making them ideal when working with sick and injured animals – minimising stress was always a key consideration. They also came into their own for staff PoV shooting when catching and releasing animals, bringing the viewers into their work environment.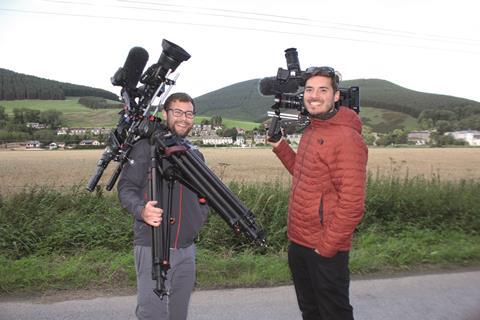 Maramedia has a great archive of animal footage acquired on cameras such as the Varicam and Red but we occasionally needed to custom shoot scenes of species that we didn't have, such as urban foxes.
For this, we worked in the community to find a den with cubs so we could compare them with the cubs in the centre. Spotting them involved several 4am starts.
To cover the release scenes and give them gloss, Steve would shoot the actuality handheld on the FS7 and I'd switch to a long lens on the FS7 with a Canon HJ18 on Sachtler legs.
Most of the long-lens footage was shot off-speed, anywhere from 75fps to 150fps, depending on the speed of the animal being released – roe deers go somewhat quicker than slow worms. This combined nicely with
Steve's on-speed filming with the staff and helped to showcase the achievement of getting animals fit enough to return to the wild.