With unprecedented access to China's museums and artefacts, our co-production taught us that the right local partners are key to pulling off a challenging shoot, says Charlotte Jones
Production companies Mustang Films; CDIMC
Commissioner BBC World News; CDIMC (CCTV – China)
Length 6 x 30 minutes
TX 5 October, BBC World News
Commissioner Xue Jijun
Senior executive producer Li Xiangdong
Executive producers Charlotte Jones; Zhang Jinlin; Emma De'Ath
Director Richard Max
Series producer Eoin O'Shea
Head of Production Laura Aviles
There's nothing quite like operating out of your comfort zone to get the creative juices going.
Having made a career of tackling the new and uncharted, being asked to co-produce an art history project with Mustang Films for CCTV Documentary International Media Corporation (CDIMC, a production company and subsidiary of Chinese national broadcaster CCTV) seemed to tick every box: this was CDIMC's first co-production with an international indie, and it was Mustang's first TV commission. Perfect.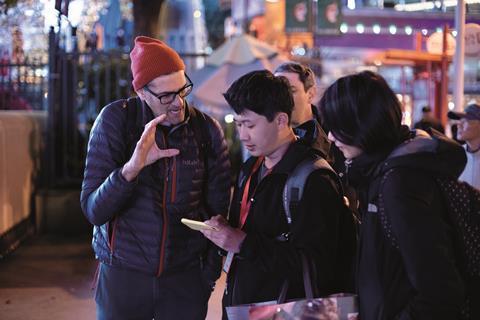 China is an emerging market with few go-to business models, but one golden rule, whatever the deal, is the importance of getting to know your Chinese production partners; all experiences and insights are invaluable.
Before this project, I was lucky enough to spend some time in China researching local TV production opportunities and came close to actually going into production. A year later, I heard on the grapevine that I'd had a lucky escape – that had been a very tricky project.
But no experience is ever wasted – it had been a great dress rehearsal.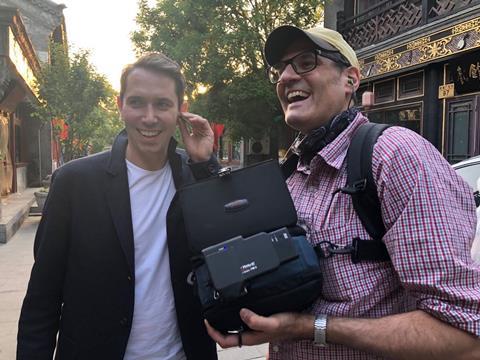 Working through the budgets and schedules in minute detail had given me a good idea of some of the 'dos and don'ts' when working in China. Added to this, the CDIMC lead was an old BBC colleague, giving me confidence that between us we could navigate the multitude of unknowns that lay ahead.
After a somewhat boozy business dinner in Beijing with CDIMC – the Chinese are experts at breaking the ice – we signed our deal. CDIMC general manager Li Xiangdong told me later that he was keen to work with Mustang to help each other understand our different production cultures.
I pitched the series to Emma De'Ath, commissioning editor at BBC World News, who looks after its global arts and culture programming. She was keen to be involved in the project with the impressive access CDIMC could give us to some of China's finest museums.
Emma brought on board our host, BBC art presenter Alastair Sooke, and we started to feel confident that we could take an art history programme style into the realm of travel and culture. For Alastair, this was a once-in- a-lifetime chance to dive in, to meet the Chinese people and to find out what makes this extraordinary country tick.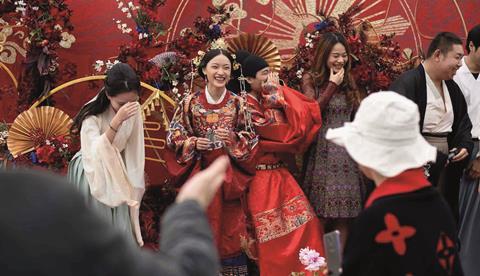 He was as excited as the rest of the team by the ambition of the series, the chance to try something new and to find himself at the heart of modern Chinese life – from the pyrotechnics of the Qingming tomb-sweeping festival to a beautiful marriage ceremony via a 3D painting and, naturally, the Great Wall itself.
Everything about China is vast: the 1.4 billion population, thousands of years of continuous history and landscapes that stretch from wild deserts to tropical rain forests – so much to explore, so much to film.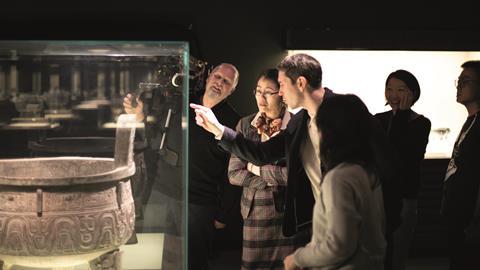 CDIMC gave us unprecedented access to the country's most prestigious museums and artefacts, from a 3,000-year-old bronze cauldron to early 20th-century bridal sedan chairs. We developed a series around China's rich art history and what it tells us about China, past and present.
Such access and support pushed us to be increasingly ambitious with our locations, contributors and the style of the storytelling.
It's one thing pushing the editorial, but another finding the time to shoot it. We had roughly one week per episode and across the series covered more than 7,000km. We visited eight museums, five Unesco World Heritage Sites and filmed 20 famous artefacts – no small feat for a fairly large crew of Chinese and UK staff.
On the move
For most of the time, we were on the move between locations, very often travelling by high-speed train for more than 1,000 kilometres a day. Such journeys make natural filming opportunities – no time is wasted.
The series will air on both CCTV and BBC World News, so one particular challenge was to make the editorial accessible to both audiences. Our first decision was to present themes that are common to us all – from food and family to writing and technology.
Charlotte Jones - My tricks of the trade
Remember, not everyone speaks the language of UK television. It's vital to agree terminology from the outset, otherwise it can be tricky.
Keep an eye on the working day in China and the UK – it's easy to fall into the trap of a 24-hour schedule.
Social media avoids expensive international phone bills and China's got that sorted with WeChat, which is like WhatsApp on steroids. Most Chinese live their lives through it, as did we.
Face-to-face conversation is vital. Whenever you can, meet up or otherwise talk daily. Big international co-productions need constant communication.
Expect the unexpected. You can usually work your way through most 'situations'.
There's a lot that is familiar about China today and a lot that is distinctly Chinese, and it's this distinctiveness we're hoping we've revealed.
Filming in China is challenging but it can be a lot easier if you're working with the right partners. We were very lucky to work with the BBC and CDIMC, which has incredible contacts across the country and access to art experts and academics.
Such an opportunity made the whole team want to up their game. It really felt like a once-in-a-lifetime experience.
HANDLING A 1,300-YEAR OLD MANUSCRIPT
Richard Max, director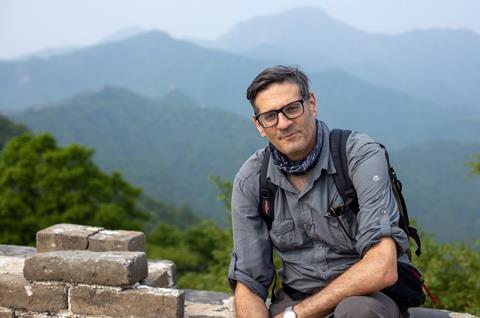 We are celebrating getting last-minute access to one of the fi nest surviving examples of calligraphy by one of the old masters.
The unique 1,300-year-old manuscript is held a few hours flight from our location hub in Beijing at the Liaoning Provincial Museum in China's north-eastern region. Its palatial marble-paved galleries are the size of an airport terminal.
Art like this is rarely on show. In secure vaults deep beneath the marble halls, armed guards survey our every move.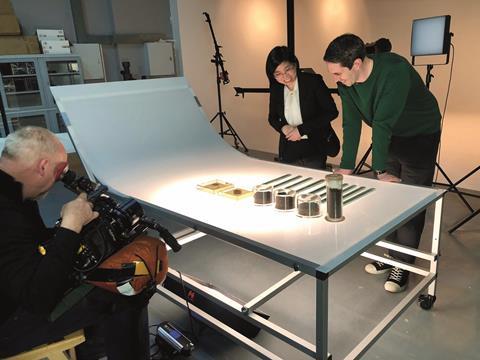 Alastair must wear a facemask because even a breath could damage the delicate artwork of brush and ink on paper. We have flown thousands of miles just to be here. The catch is we have only 20 minutes with the art and it's the key scene for the first half of one episode.
Suddenly Alastair's ability to deliver in one take becomes a make-or-break production asset.
In the airless chamber with minimal lighting, we rehearse our choreography in a stagger through with a dummy copy of the calligraphy.
And then wait – tensely poised – while the team of curators fetch the original from the vault. As they gently unroll the fragile scroll, we spring into action. Alastair does some heavy emoting with his eyes above the facemask, then takes care to step away from the art before removing his mask to speak (to avoid spitting on the artwork).
CREATIVE SHOOTING
Something's been moved since the rehearsal and we are all in the wrong place.
We scramble to reposition our cameras so our interpreter, Owen, can match the eyeline of our Chinese contributor and check that we are not in each other's shot.
We have become used to producing natural conversations about art under these conditions.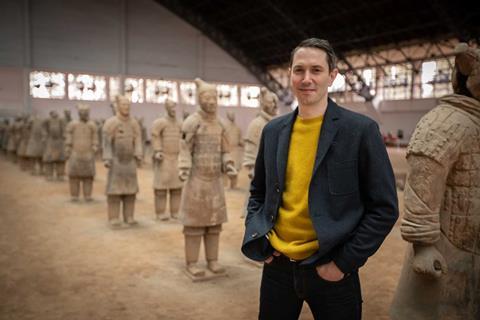 But our brief is to film creatively, get beautiful close-ups of the artwork and shoot publicity stills in our short time slot. The intensity of this moment under such time pressure seems unparalleled and suddenly it's like live
TV. In the cutting room, the editor's comment: "Glad you dressed the room behind; it all looks so much better." Sigh.