Avoiding glamourisation, protecting anonymity and ensuring the team's safety: William Fairman on the challenges of making drugs docs
Cocaine: Britain's Epidemic
Production company Vice Studios
Commissioner Guy Davies
Length 3 x 60 minutes
TX 10pm, Mondays from 30 April, Channel 5
Executive producer Yonni Usiskin
Series producer/director William Fairman
Producer/director Emma Jones
Producer Matt Shea
Director Josh Haddow
William Fairman
Series producer/director
Cocaine is now one of the most easily accessible drugs in the UK since its rise to prominence in the 1980s and Vice Studios wanted to take a 360-degree look at Britain's relationship with cocaine today.
Our commissioning editor Guy Davies tasked us with producing a series that went beyond the bankers and tabloid celebrity cocaine busts, and into people's living rooms, parties and comfort zones.
We had a mission: to explode the stereotype of this genre of show while ensuring we lean into the incredible access and honest storytelling we are known for.
We wanted to spend time with those who use and sell cocaine, to reveal the most intimate and real 'behind-the-scenes' access to the relentless surge in cocaine's popularity. However, from the outset, it was very clear we needed to capture the truth with care and sensitivity without glamourising cocaine's use or sale.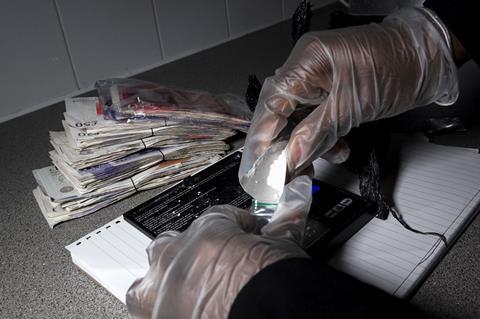 A key priority was showcasing how cocaine has permeated nearly every region and demographic - from big cities to small towns, from the old to the young - through intimate user access and shocking dealer visibility.
One of the first things we did was to post a flyer on various drug-related social media groups setting out our intentions for the series and linking to an answerphone line where people could call in and leave an anonymous testimony.
It was a like putting a message in a bottle; we had no idea if anyone would reply. However, within our first weekend, we'd received 30 voicemails and dozens of emails from users and dealers wanting to share their story. The range of responses was incredible and provided us with an amazing casting opportunity to get that diversity we were looking for.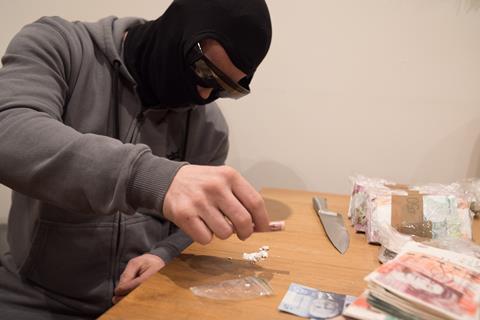 Even though many contributors did not want to be identified, their character and real environment they let us into completes our picture of who they are.
Some of these incredibly revealing testimonies became more than just a research and casting tool: we have used them as a storytelling motif for the series. These testimonies help take us through narratives in each episode in a very refreshing and intimate way and brings the viewer closer to the wider issues of cocaine use in the UK.
The ambition was to create sequences that felt alive and that everything was happening simultaneously. With multiple crews out simultaneously, we could go back and forth between active narratives and points of view.
As we were dealing with potentially criminal activity and often hostile contributors and locations, we worked very closely with our programme lawyers throughout, ensuring that strict protocols and procedures were followed.
We took steps to ensure our team's safety and we had to remain vigilant to why these people wanted to take part in the series in the first place. It was finding the right balance of getting the contributors to allow us into this world while making sure we weren't involved in any way and remaining passive bystanders.
It is often assumed that because drug users are committing a criminal offence that they should not have any right to privacy. However, we had to take certain steps to get people on board with the filming, such as concealing identities, to get real access into to this world, in order to show the epidemic.
Showing the view of the various authorities and public services that come into contact with cocaine in one way or another was another great way of adding to the scale of the issue.
Measuring the level of cocaine on London's waste water was essentially a giant drugs test for an entire city. It also brings a very crime-orientated subject into a practical and relatable context.
Scenes like that really gave weight to our scenes of action. It's one thing for a dealer to tell you cocaine is everywhere, but quite another to have it revealed through a scientist holding up a beaker of millions of people's pee.
The final three films really are a 360 take on how this once rarefied expensive status symbol became a drug of the people.